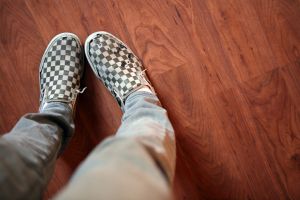 Sometimes, life brings lots of changes. Whether it's a move to a new city, maybe a graduation from school, a new job, a divorce, you name it, those changes can be really stressful. So what are some good ways you can deal with the stress of a life change? Here's a couple things to help make life change easier.
Draw close to God
Major life changes can really mess with your relationship with God if you'll let them. When life changes happen, you're faced with a choice. Will you let those changes draw you closer to God, or will you push Him away?
Come close to God, and God will come close to you. Wash your hands, you sinners; purify your hearts, for your loyalty is divided between God and the world. (James 4:8 NLT)
Don't be afraid
It's really easy to fall into the trap of fear when life changes come. You know things aren't going to be the same as before and many times the fear of the unknown or fear of the changes can become very real.  Be sure to watch out for fear in your life and if you see it creeping in be sure to tell it no. Don't allow fear to become something that holds you back.
Don't fear, because I am with you; don't be afraid, for I am your God. I will strengthen you, I will surely help you; I will hold you with my righteous strong hand. (Isaiah 41:10 CEB)
Get Help
Don't avoid asking for help if you need it. Your youth pastor or pastor has great life advice they can give you to help you through life change. Be willing to ask for their advice or help if you need it. God has placed these people in your life. They can be an encouragement when you need it the most.
Changes in life happen to us all. Sometimes, they're harder to handle than others. The good thing to remember is that no matter how hard times get, you're not alone. Find a pastor or youth pastor you can talk to or draw close to God and get his help and advice. God will encourage you like no one else can. Get close to God and see how awesome he really is!
Similar Devotions For Teens