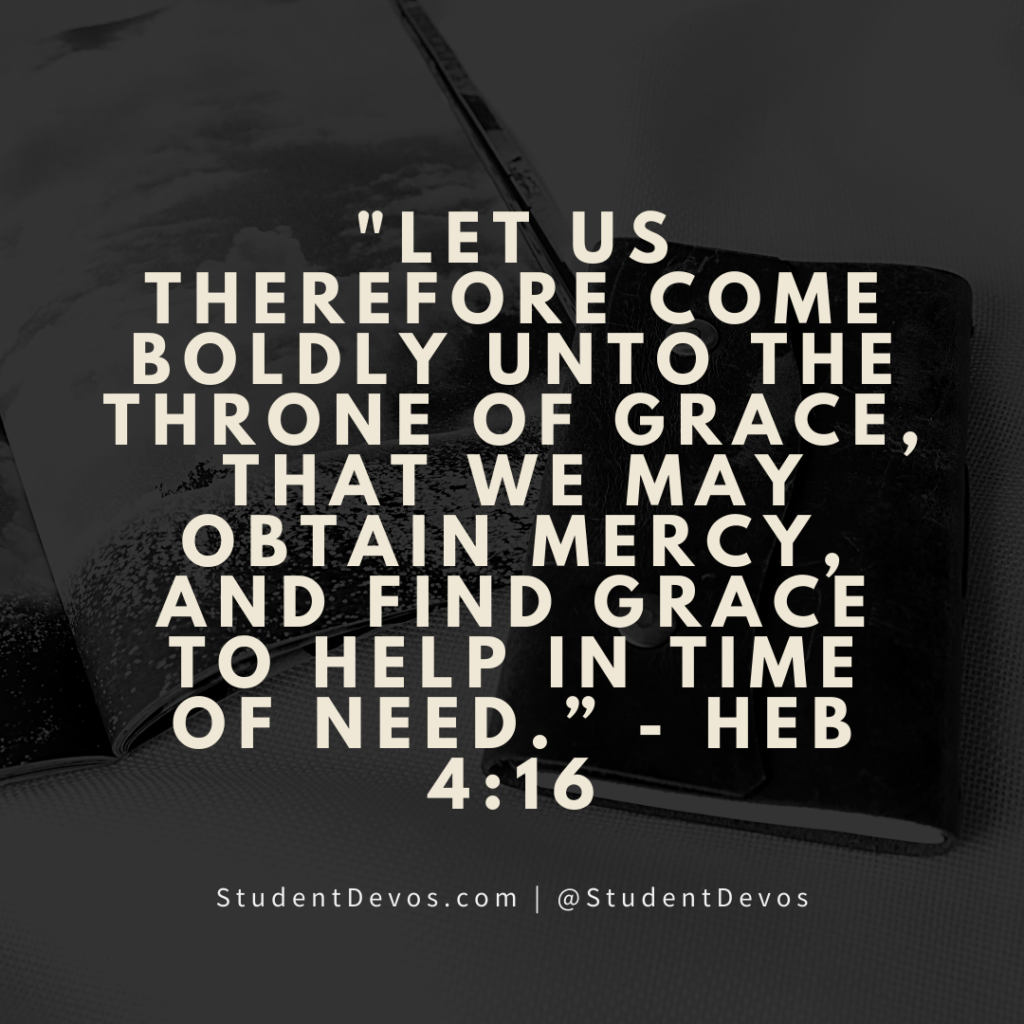 "Let us therefore come boldly unto the throne of grace, that we may obtain mercy, and find grace to help in time of need." – Heb 4:16
I like the idea of coming boldly to God's throne of grace. In my mind, I picture coming fearlessly. I do this because, in God's eyes, I am complete and righteous in Him. So I can come to God without worry, without regret, and without feeling like I'm inadequate. I can now come to God fearlessly because of what Jesus did on the cross.
How great is it to know that we can come to God fearlessly? We don't have to be held back by our sins, shortcomings, and failures. Rather, we can believe in what Jesus did and experience the help that God provides.
The next time you're feeling that you need help realize you can go to God. He's there and ready to help you out with anything you need.  Take comfort in the fact that we've got grace to help us in our time of need!