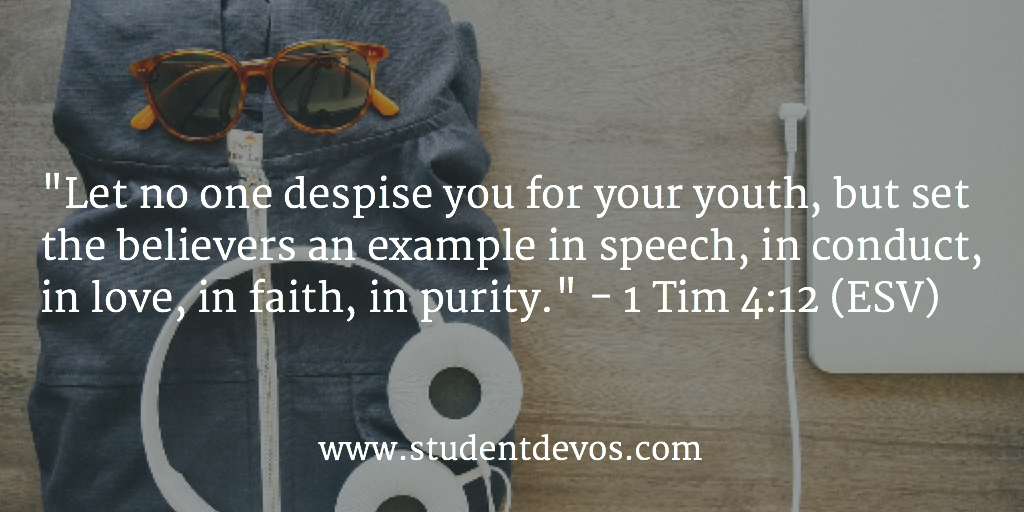 "Let no one despise you for your youth, but set the believers an example in speech, in conduct, in love, in faith, in purity." – 1 Tim 4:12 (ESV)
You don't have to wait to make a difference in your world for God. God is encouraging young people to live their faith out loud. God is calling you to be an example to those around you of love, faith, purity, speech and conduct.
You can influence more people than you know if you'll just live in a way that honors God in everything you do. Choose to let God shine through you today!