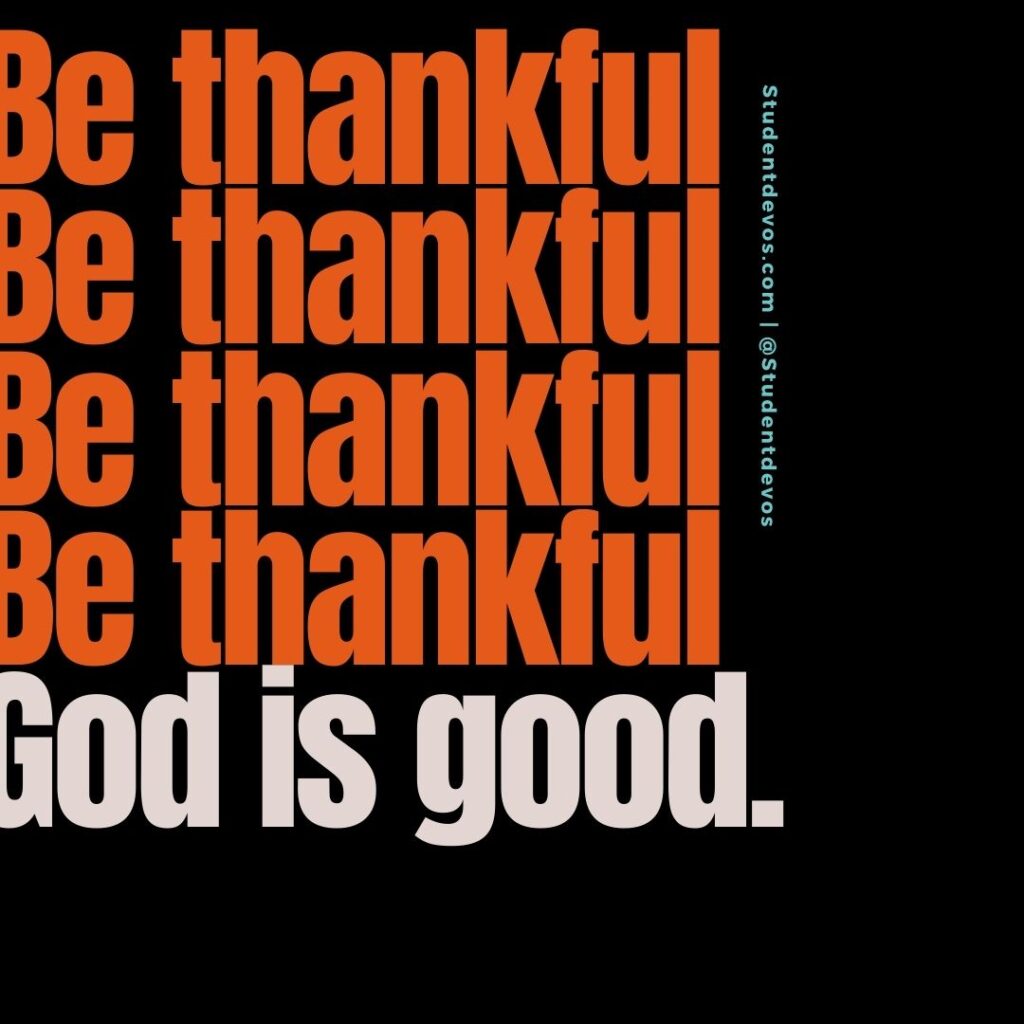 I will thank the LORD because he is just; I will sing praise to the name of the LORD Most High. – Psalm 7:17 (NLT)
What's going good in your life right now? Are your classes easy? Did you meet a new friend? Perhaps your mom made your favorite dessert for dinner last night.
With all the things going on in the world, it can be easy to focus on what's wrong, but take a moment and think about what's going right in your life. And even if you can't seem to think of anything, think of this.
The Lord is just. Today's Bible verse tells us that God is just. That means that even in those times where it feels like nothing is going the way you'd like, that God is just. He provides for those who love Him. God is always looking out for you.
So regardless of the things you're facing, you have something to thank God for this year. God is always just. He always comes through. So remind yourself of the good things God has done. Focus on His favor and goodness and you'll see you have something to be thankful for.