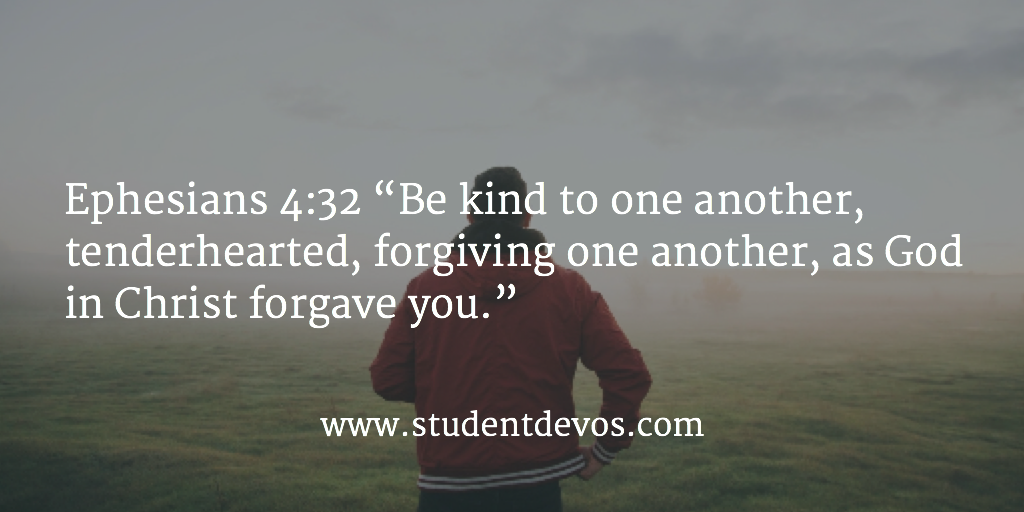 Ephesians 4:32 "Be kind to one another, tenderhearted, forgiving one another, as God in Christ forgave you."
One of the hardest things to do is to be kind and forgiving to people. Especially when those people have done you wrong. When someone mistreats you, the normal response is to get back at them. To hurt them like they've hurt you, to give them the silent treatment, or just do something to teach them a lesson. That's what is considered normal. That's how most people live their lives.
The Bible stands that on its head and tells us as Christians to be different. We're challenged to not get back at someone, but to forgive them, just like God forgave us. Doing this isn't normal, and it isn't easy, but its what's right.
So challenge yourself today to push past what's easy and choose to be kind and forgive others.