And let us not neglect our meeting together, as some people do, but encourage one another, especially now that the day of his return is drawing near – Hebrews 10:25 (NLT)
Today's Bible verse gives us a challenge. It challenges us to not stop meeting together and going to church. In life, it can be really easy to want to just sleep in instead of going to church. Maybe you had to work late the night before, or are just wanting to enjoy your weekend. Perhaps your friends are doing something fun that you'd rather be doing than going to church. Whatever the case is, its easy to stop going to church. But this verse challenges us to not do that.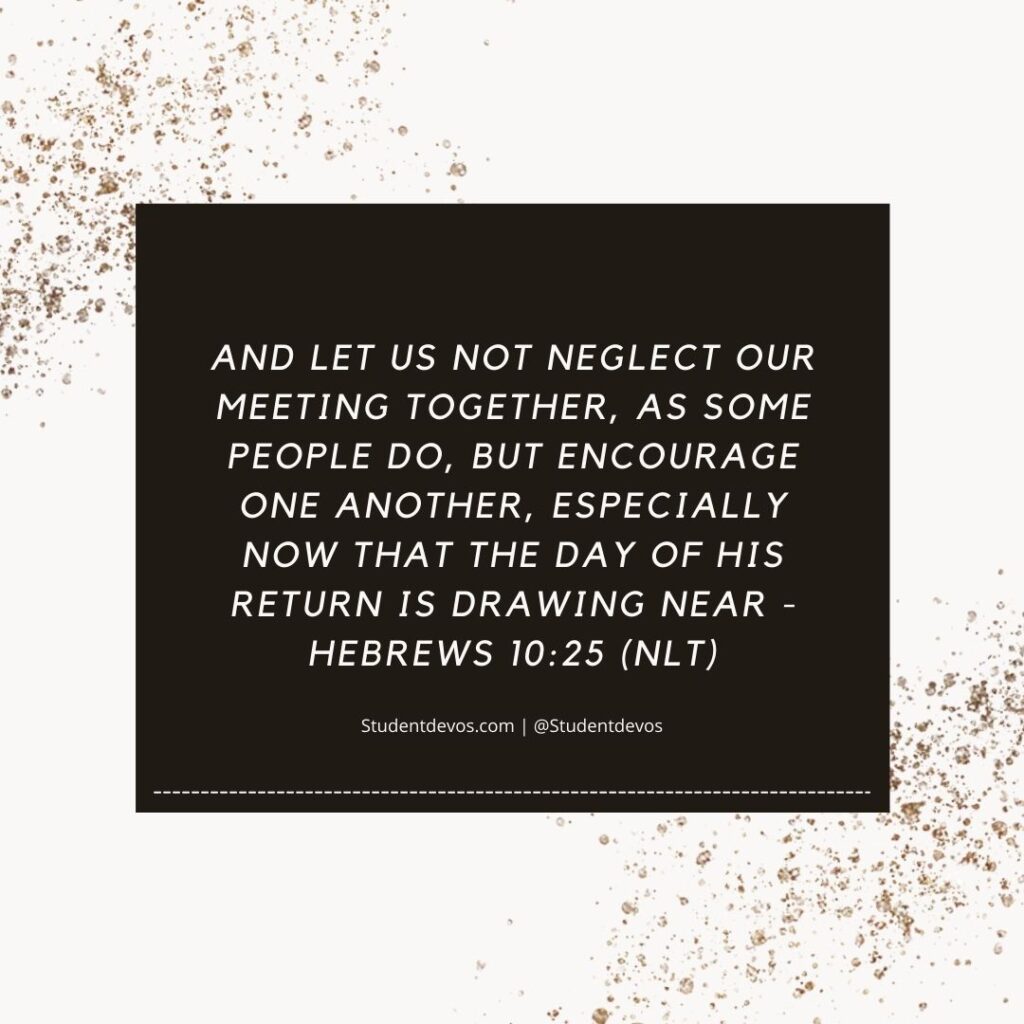 Going to church is a great way to keep yourself encouraged in your faith. You can hear preaching that will inspire and challenge you. You can meet and talk to other people who will encourage you in your walk with God.
God is challenging us in this Bible verse to not stop meeting together as believers. God knows that when we meet together we get inspired and challenged to live lives for Him. So don't give in to the things that would pull you away from going to church. Decide to make meeting with other believers a priority in your life!