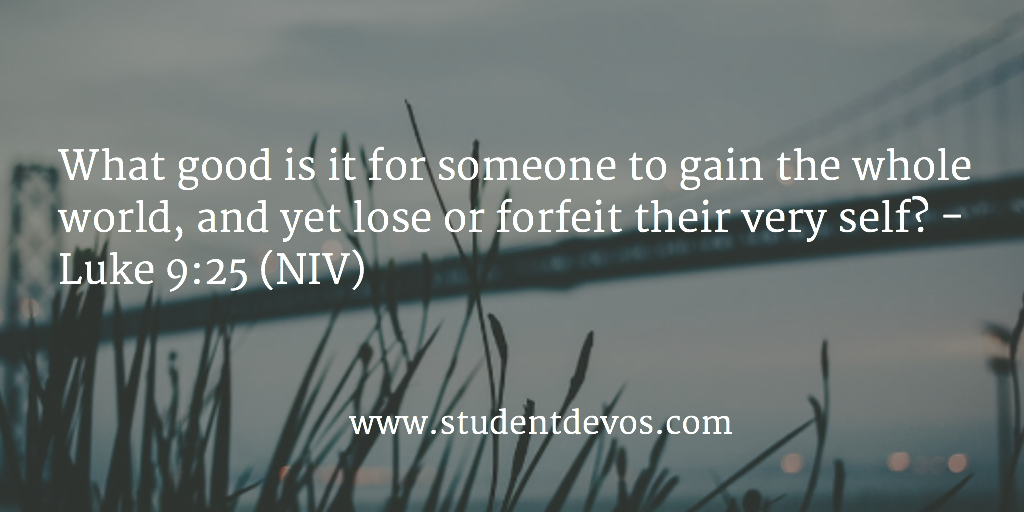 What good is it for someone to gain the whole world, and yet lose or forfeit their very self? – Luke 9:25
Many times we put a lot of importance on what we do. We want to date the right person, drive the right car, or wear the right clothes. Sometimes our whole life is consumed with getting all the 'right things'.
The problem with all this is, if your success and worth is defined by what you have or what you do, you will always be disappointed. You'll never have another person who makes you feel complete. You'll never make enough money to make you happy. You'll never have enough of the right clothes to make you feel better. True happiness can't be found in things or what you do. True happiness and success is found in knowing Jesus.
So spend some time today getting to know Jesus. When you invest time getting to know Jesus, you'll see that you're happier and more fulfilled.