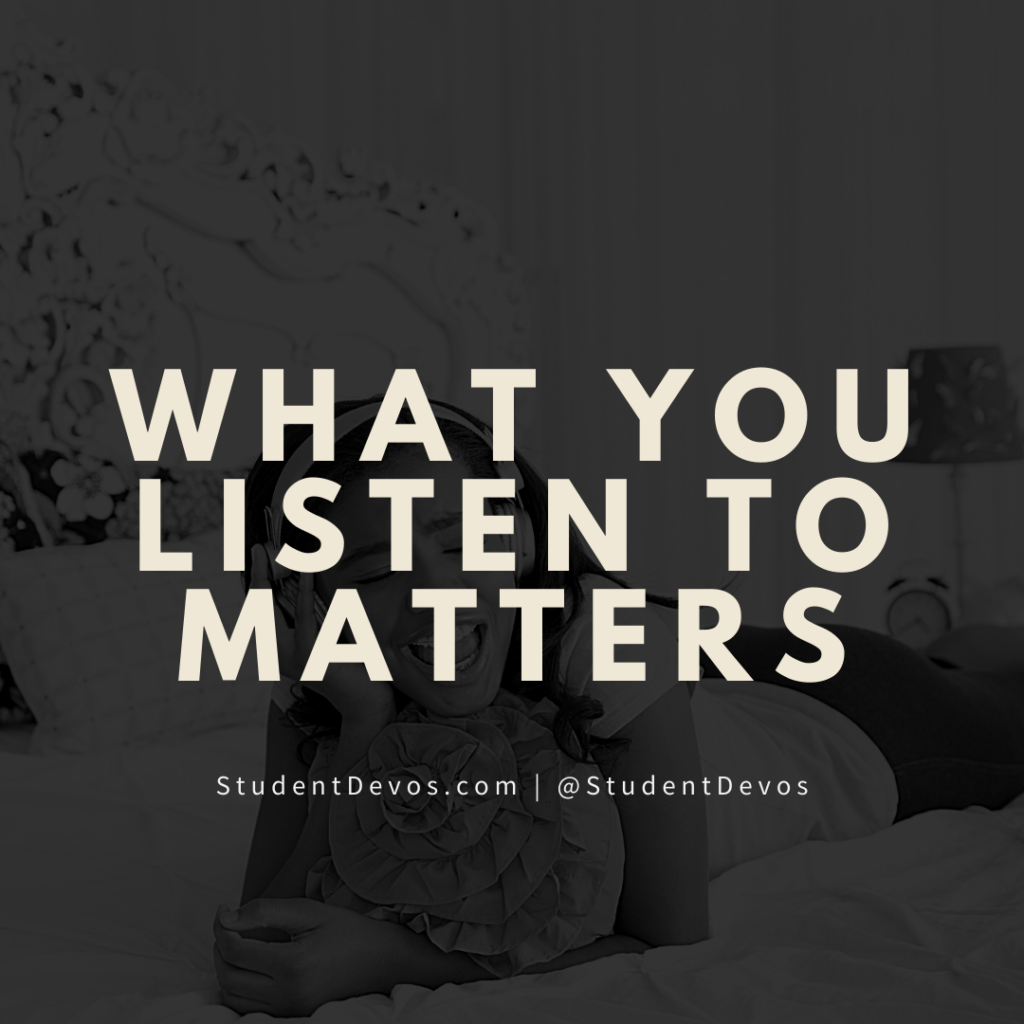 So faith comes from hearing, that is, hearing the Good News about Christ. – Romans 10:17 (NLT)
Have you noticed how what you listen to is important? Imagine that you're at school and your teacher is giving instructions about an assignment. Instead of listening, you are talking and laughing with your friends.
Later that night, when you start working on that assignment, you realize you don't know what to do. Why? Because you didn't listen when your teacher was explaining what to do. Instead you heard what your friends said instead of the teacher.
Hearing the right thing is important at school and when it comes to things of God too. What you listen to matters.
Today's Truth: What You Listen To Matters
Today's verse tells us that faith comes when we hear the good news about Christ. But, we can choose to listen to other things. We can listen to our mom talk about how she doesn't have enough money to pay the bills. We can listen to the news tell us how bad and crazy our world is.
If we only listen to those things, we will have faith in the wrong thing. Instead, choose to listen to God's word. Remind yourself of who God is and the good news of the gospel. Jesus died to provide us freedom. Choose to believe it and walk in it today.