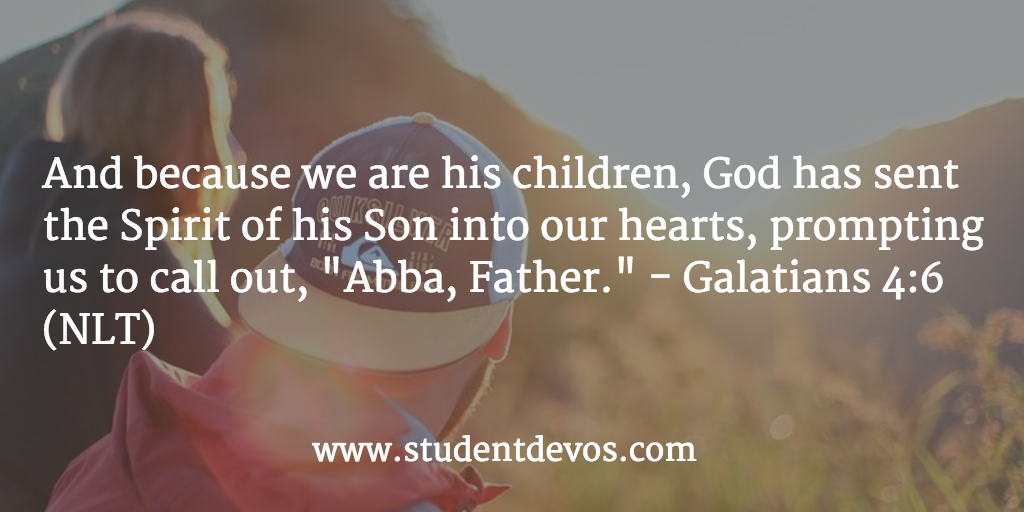 And because we are his children, God has sent the Spirit of his Son into our hearts, prompting us to call out, "Abba, Father." – Galatians 4:6 (NLT)
This verse talks about God being Abba. That's kind of like referring to God as our daddy. A good daddy looks out for His kids. He does whatever it takes to make sure his kids have all they need and are safe. If we know that a good earthly daddy would do that for his kids, what makes us think that our heavenly father wouldn't do the same for us?
God wants nothing more than for you to have all your needs met and to be safe. He always will provide for you, if you'll just put your trust in Him. God is a good father. He has made sure that we have everything we need to enjoy life.
So today, take some time out to thank God for what He has done for you. Thank Him for keeping you safe, and providing for you.