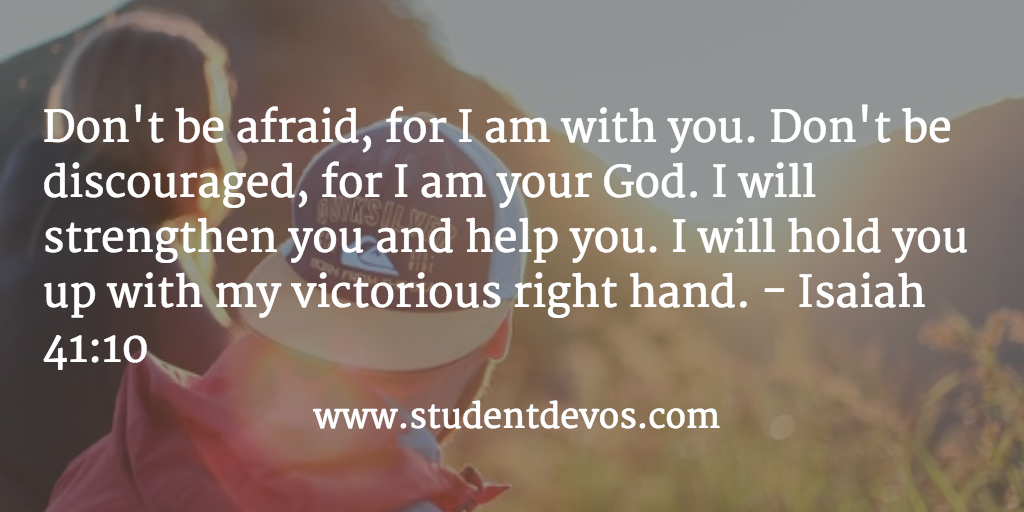 Don't be afraid, for I am with you. Don't be discouraged, for I am your God. I will strengthen you and help you. I will hold you up with my victorious right hand. – Isaiah 41:10
What do you need? Do you need encouragement? Do you wish you had more friends? Is there something that is causing you to be afraid? If there is, you're in luck. This verse is an encouragement for anyone who puts their trust in God.
God is telling us in today's Bible verse that He will be what we need when we face hard times. God is the answer to our fear. He's the answer to your discouragement. He's the answer if you're tired and need strength. Whatever you're facing right now, God is your answer!
That's great news for us. If we make God our Lord, He will take care of everything we need. So today, whatever your need is, take some time to remind yourself of how good God is. Focus on how much He loves you and wants to take care of you. God will hold you up when you need help.