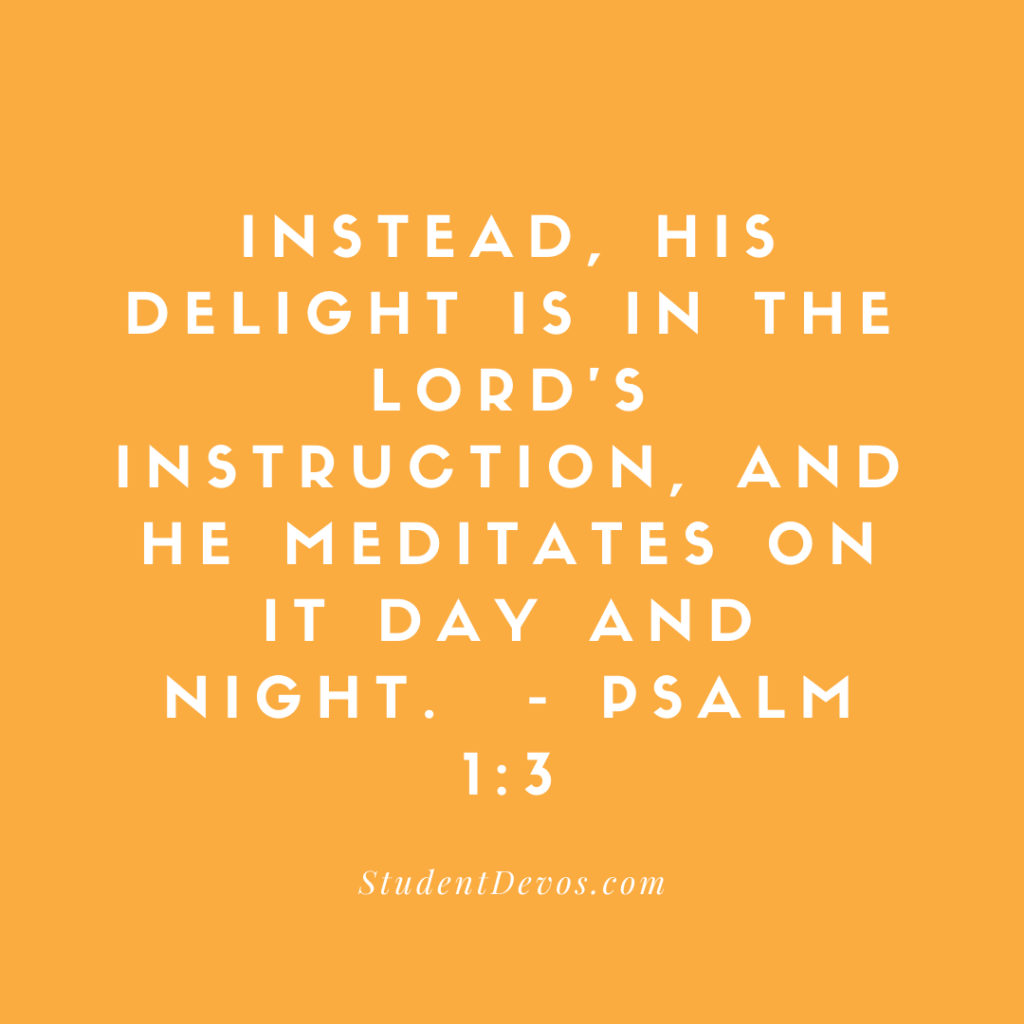 Instead, his delight is in the

Lord

's instruction,

and he meditates on it day and night.

He is like a tree planted beside streams of water

that bears its fruit in season

and whose leaf does not wither.

Whatever he does prospers.
– Psalms 1:3-4 (Holman)

Do you play an instrument? If you want to be successful at playing, you've got to put in some time to practice it and to improve your skills in it. That takes discipline.
In today's Bible verse we see that to be successful in life and to truly prosper, you need to meditate on the Lord's instructions day and night. What does that mean? Meditate really means to ponder and to think about. The Lord's instructions are in His word (the Bible). One way to do this is to first read the Bible, and then think about it until it forms a picture in your mind.
Then the verse says to do this day and night. This is very simple, but it does take discipline. It's like learning an instrument, you have to practice it daily. By getting the Bible daily into our thoughts, we will begin to prosper in every area of our lives.
Today, find a way to think about God's instructions in the Bible and see how your life will begin to prosper.