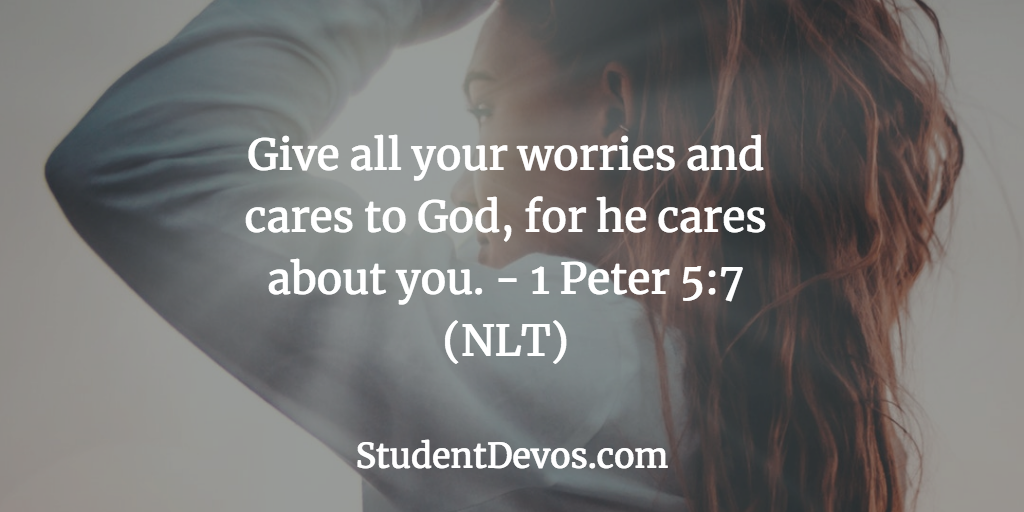 Give all your worries and cares to God, for he cares about you. – 1 Peter 5:7 (NLT)
God wants you to live a life free from worry. But that's a lot harder to do than you might think. It's really easy to want to take the concerns of life on yourself. Maybe you're stressed about getting into the right college. Or you're worried that your mom might get mad at you if you tell her how you did on your math final.
It's so easy to take the worries and cares of life on yourself. When you do that, you make yourself unhappy and stressed out. You weren't built to handle the stress of life on your own. It's something that you weren't made to carry.
So take those things that concern you to God every day. Let Him help you carry your concerns and worries. Put those things on Him and let Him deal with them. You aren't built to carry them and you don't need to. So put your trust in God and know that He is fighting for you. Do your best and trust God to do the rest!