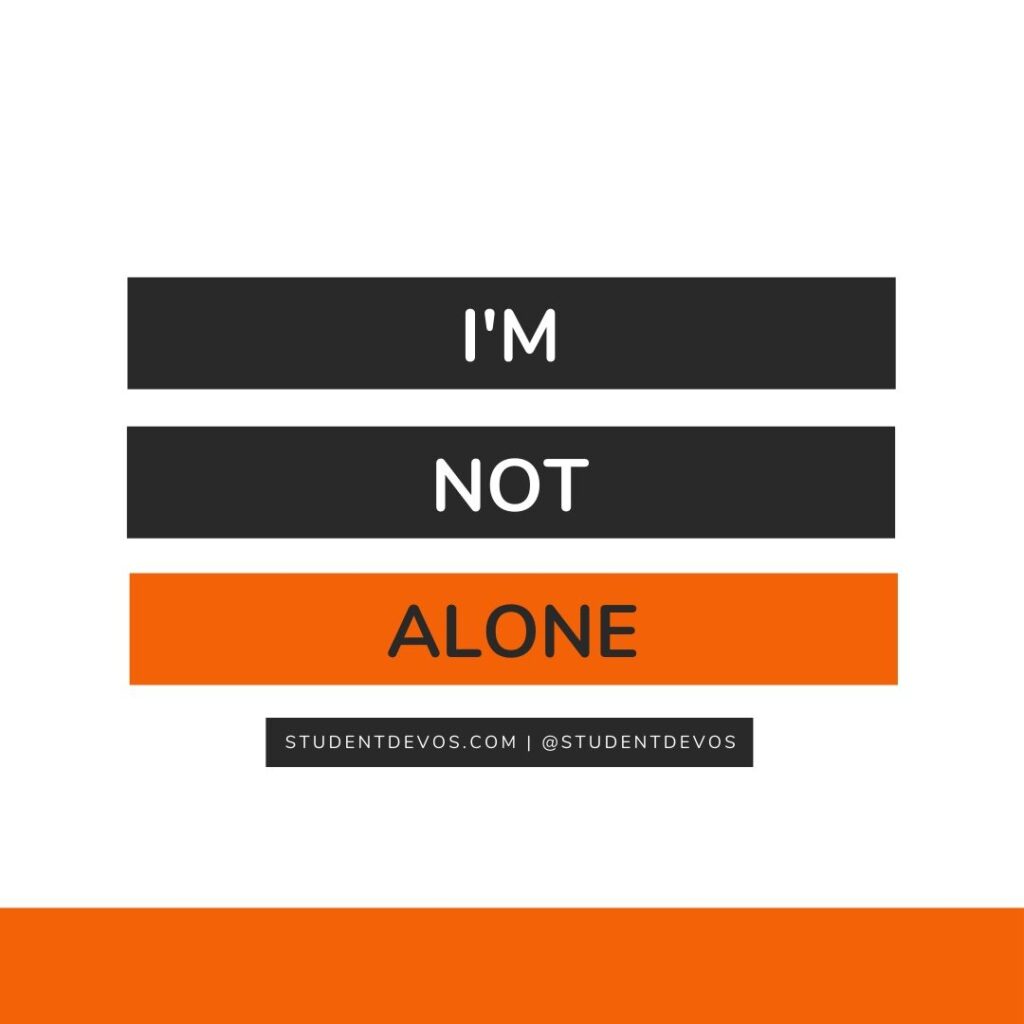 Give all your worries and cares to God, for he cares about you. – 1 Peter 5:7 (NLT)
Where I live, many places have cancelled spring and summer sports. For some of you, school being cancelled wasn't a huge deal, but now that your activities are being cancelled, you're probably upset.
Maybe you're healthy, so you feel bad for being upset that your sports are canceled. You know that others are facing some really bad things.
You might even wonder if in the middle of a pandemic, does God even have time for me? And does He even care?
Today's Truth: I'm Not Alone
The truth is, you might be isolated, but you're not alone. God has not left you. He's not going to leave you. And He is certainly not too busy with other things that He can't be there for you.
Don't believe the lie that God doesn't have time for you or that He doesn't care. Even in the midst of everything going on in the world, He has time for you.
So give God your cares, give God your worries. Tell Him what's going on, and know this truth: you're not alone, God cares about you!