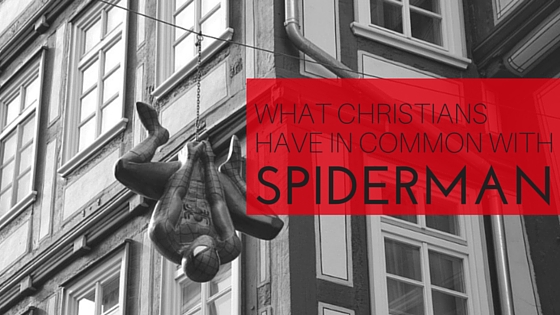 In part one of this lesson, we talked about the amazing transformation that happens when you become a Christian. We talked about how your Spirit has been made new. Our identity changed when we received Jesus as our savior. We are not the person we used to be, we've been made alive unto God. This lesson takes a look at some of the awesome superpowers we now have since we've asked Jesus into our hearts.
God gave us the ability to enjoy everything that He provided.
In Genesis 1, we see the account of God creating  The earth. He created, plants, trees, animals, and they were all for us to enjoy.
God gave us everything we need to live a happy, full life. He created all these things so that we could enjoy the things he provided.
We can enjoy peace of mind and emotional stability.
For God hath not given us the spirit of fear; but of power, and of love, and of a sound mind. – 2 Timothy 1:7
Things around you might be going crazy. But no matter what you're facing, know this that God will see you through. In Him, you have emotional stability.
The ability to fellowship and walk with God.
This ability makes Christianity unique. God created you because He loves you and wants to spend time with you. He sent His son, Jesus to die on the cross for you so that you could live a life free from inferiority, guilt and fear.
You might not be able to climb walls, shoot spider web, or do any of the really cool things that Spiderman can do, but God has left you some pretty amazing superpowers. Who you are in Christ is greater than any problem or any circumstance you might face.
In life, you'll probably face some challenges. When you do, remember that with God inside of you, you are now like Spiderman. Even though you can't climb walls, with God's help you can overcome any
challenge that life might throw your way.
What, then, shall we say in response to these things? If God is for us, who can be against us?" – Romans 8:31
Youth Leaders
If you're a youth leader, and you liked this devotion, we have a similar youth group lesson outline available in our youth leader resource center.