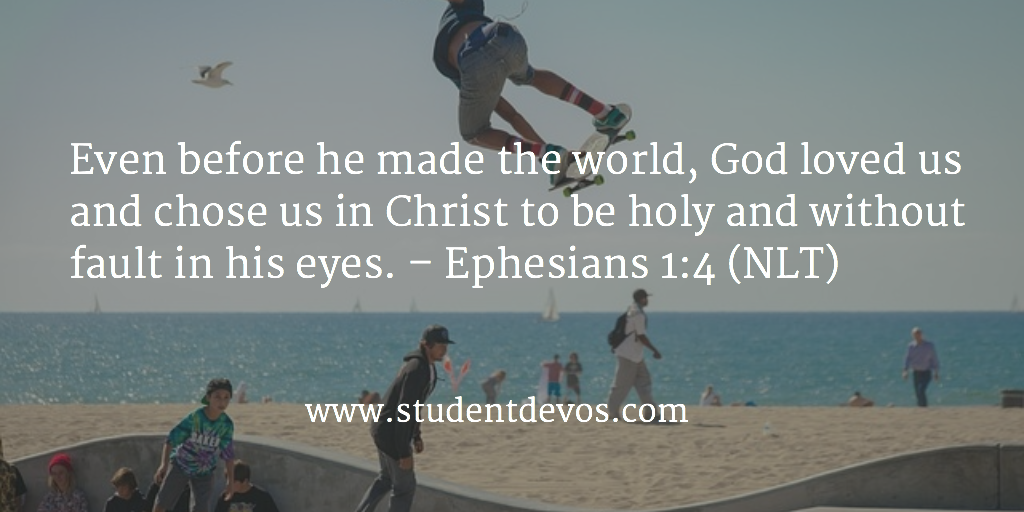 Even before he made the world, God loved us and chose us in Christ to be holy and without fault in his eyes. – Ephesians 1:4 (NLT)
This Bible verse clearly shows us how much God loves us. God didn't just love us, but He chose us too. If you've ever been chosen last for a sports team or for a school project you know how good it feels when someone chooses you.
God didn't just choose you because He felt bad for you. This verse says that He chose you before He made the world. That means He chose you first! He thinks you are important.
The other great thing about what this verse tells us is that we are without fault in His eyes. When God looks at us he doesn't see our failures and faults, He sees us in Christ and Holy. So when you begin to feel down about yourself, remember that God chose you first and He sees you without fault.