I want you to think for a moment about who your closest friends are. When you hang out, do you have trouble talking to them? Or is it easy? My guess is that you don't really struggle that much to talk to your good friends. But if you're honest, talking to God or praying can feel overwhelming at times. You may not feel like you know the right words to say or how to go about praying.
With that in mind, here are a few tips to help get you unstuck when praying.
Anyone Can Pray

– It's good news to know that you don't have to be a Bible scholar or have a ton of scriptures memorized. You can begin praying right now.


James 5:16 – "Anyone who lives the way God wants can pray, and great things will happen" (ERV)

Prayer Is Just Connecting With God – You can connect with God just like you would with friends. Connect with God by telling him your thoughts, feelings, fears and dreams.
Pray The Word – This is freeing, when you realize that you don't have to always come up with stuff to pray. Use your Bible to help you and pray scriptures out over your life and others.
Pray with Authority – You can know that God hears you when you pray and great things will happen when you pray.
Realize that prayer is a lot like talking to a friend. There is no right way to do it, just like there is no one right way to pray. Take the pressure off yourself to pray the "right way" and begin simply spending time with God.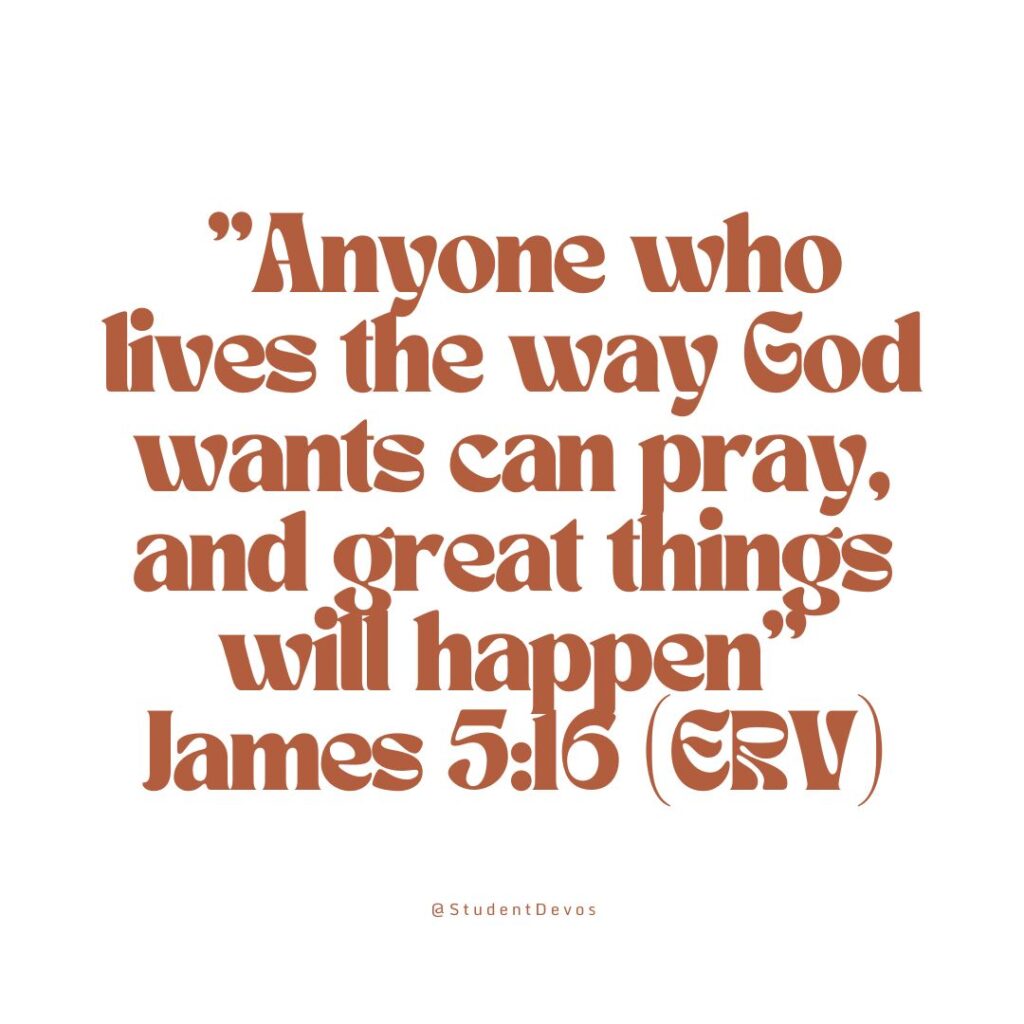 Similar Devotions For Teens