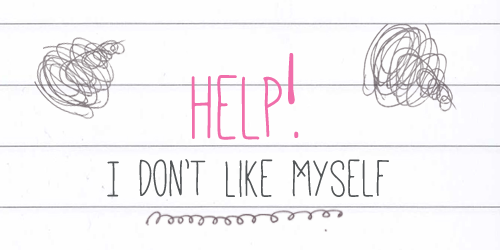 Have you ever looked in the mirror and hated what you saw? Maybe you felt like the person staring back at you in the mirror was too fat or too skinny. Maybe you don't mind how you look, but you can't stand the way you act. You try to be funny, but no one seems to get your jokes. You just wish you could say the right thing at the right time. Sometimes, one of the hardest things to do in life is to like yourself. This dis-like of yourself if not checked can lead you to do destructive things, hang out with the wrong people, and maybe even attempt to harm yourself. So what should you do when you feel like you just don't like yourself?
Stop comparing

– If you compare yourself to others and use that to gauge how you feel about yourself, you will always come up with the wrong conclusion. There are always going to be people that are smarter than you, and there are going to be people who aren't as smart as you. If you use others to judge how you feel about yourself, you're going to find that sometimes you like yourself, and other times you don't. This causes instability and makes life no fun. The Bible talks about comparing yourself to others in 2 Corinthians 10:12.
"Oh, don't worry; we wouldn't dare say that we are as wonderful as these other men who tell you how important they are! But they are only comparing themselves with each other, using themselves as the standard of measurement. How ignorant!" – 2 Cor 10:12 (NLT)

Get God's View

– The best way to begin liking yourself is to find out what God says about you. Find some scriptures that help encourage you and speak them over your life. Choose to change your view of yourself by getting God's view of you. Here's a couple to get you started:
"God paid a great price for you. So use your body to honor God." -1 Cor 6:20 (CEV)
"I will give thanks to you because I have been so amazingly and miraculously made." – Psalm 139:14a (God's Word)
God made you with a special plan, purpose, and destiny for your life. Don't discount what God wants to do in and through you. He has amazing plans for your life. Spend the time developing a view of yourself that matches up to how God sees you. If you do, you'll find yourself beginning to like who you are.
Read: Straight Talk on Insecurity: Overcoming Emotional Battles with the Power of God's Word!
by Joyce Meyer
Similar Devotions for Teens