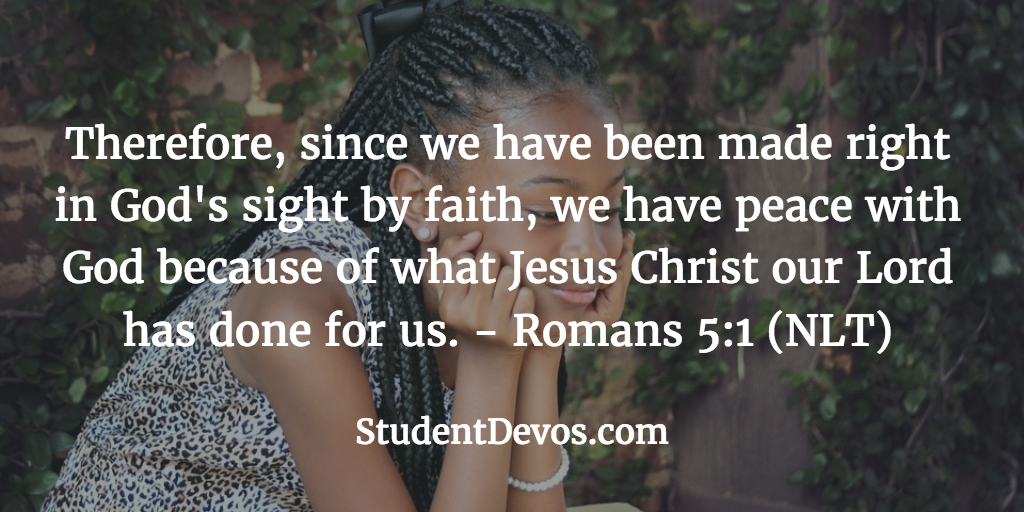 Therefore, since we have been made right in God's sight by faith, we have peace with God because of what Jesus Christ our Lord has done for us. – Romans 5:1 (NLT)
How many times do we feel that we need the approval of others to make us happy? We might think if we could just get the cute girl in math class to like us, or hang out with the right people at school we'd be happy.
The truth in this scripture is that we don't need others to make us happy. We've been accepted by God. We have peace with God. Our acceptance and happiness is based on what God says about us, not what others say.
Knowing this can change your life. When you begin to realize God's great love for you, it changes everything. God loves you unconditionally. He loves you regardless of who likes you or doesn't like you. You can be happy knowing that you've been made right with God!