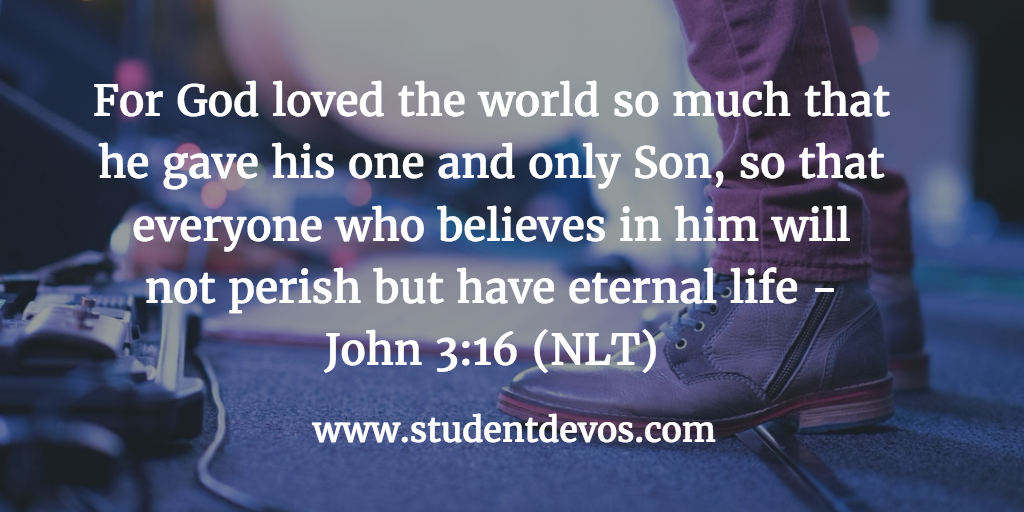 For God loved the world so much that he gave his one and only Son, so that everyone who believes in him will not perish but have eternal life – John 3:16
This verse is one of the most popular verses in the Bible. In fact, it's used so much, it's almost easy to read it and take it for granted. We are so used to the fact that God loves us that we don't really let it sink in.
God loves us. He has no reason to love us. The human race never did anything for God, but God went out of His way to love us. He pursued us when we didn't deserve it. He loved us when we were unlovable. He did this so that we could enjoy eternal life with Him. We could talk to Him, walk with Him, and enjoy eternity with Him.
Choose today to let this verse sink in. Don't just read it quick and forget about it, but instead choose to think about the fact that God went out of His way to pursue a relationship with you.