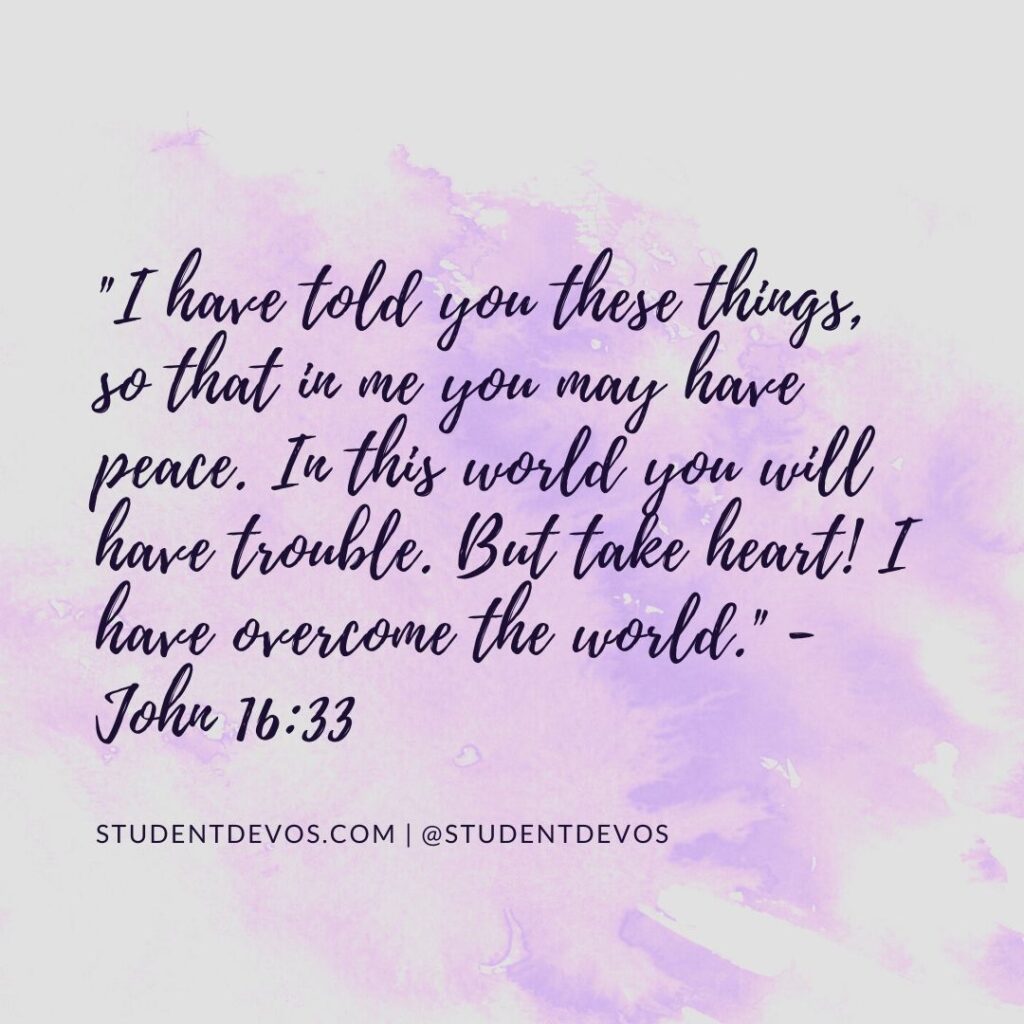 "I have told you these things, so that in me you may have peace. In this world you will have trouble. But take heart! I have overcome the world." – John 16:33
Wow! If you've seen the news lately, you've seen that there is so much trouble going on right now in the world.
People are scared, they're concerned for their health because of COVID-19, buying stores out of paper and canned goods. Many schools are closing and even some churches are cancelling for the safety of their congregants and students
No one would argue with the idea that there is trouble right now in the world.
Yet Jesus said in the middle of trouble we could have peace.
Today's Truth: Jesus is peace when we're surrounded by trouble.
Even as crazy as things are right now in the world, we can choose to live in peace. We can choose to not let fear rule our lives. Why? Because we know that God is good. God will never leave us alone, and we don't have to fear the trouble in the world. Jesus came to bring us peace.
So today, if you've allowed your heart to become afraid, spend some time in God's word. As you do, you'll find that it's so much easier to be at peace when you know God is good and will always see you through.