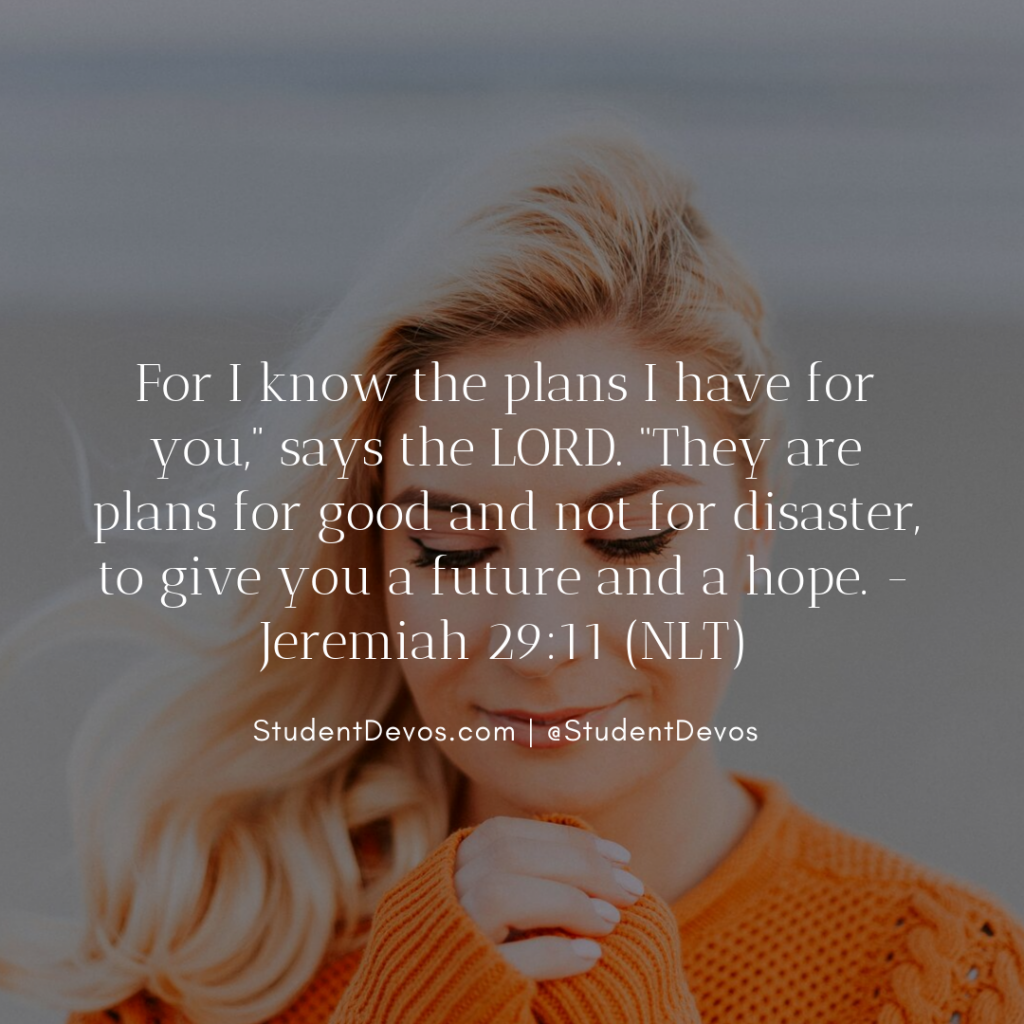 For I know the plans I have for you," says the LORD. "They are plans for good and not for disaster, to give you a future and a hope. – Jeremiah 29:11 (NLT)
Sometimes, people aren't nice to us. They do mean things, let us down, and just don't get us. Sometimes, after we've been let down by people so much, we start to think that God is the same way.
It's easy to fall into the trap of thinking that maybe God doesn't really love us. Or perhaps, we wonder if He really does have a purpose for our lives. The truth is, God does love you. He does have good things in store for your life.
To God, you matter. It's completely up to you whether you choose to believe that. You can believe that God will let you down as everyone else in your life has, or you can choose to believe that God is good. He has good things in store for you.
Today's Take Away – God's Purpose For You Is Good
God wants good things for you. He has good things in store for your future. You have got to choose to believe that. You've got to determine that nothing can or will change God's love for you.
When you start to believe that, then you believe that God has a good plan and a good purpose for your life. You begin to realize that God has called you to something. As you walk daily in your relationship with God, He will begin to reveal purpose to you.
So today, choose to believe that God loves you and that His purpose for your life is good!
---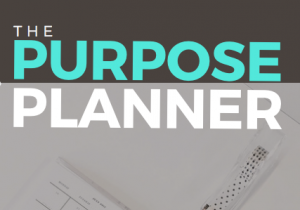 If you enjoyed today's devotion and want to follow along with a PDF version, you can download our 10-day purpose planner. It's full of devotions to help you discover your God-given purpose.
---
Other Devotions About Purpose