It can be tough to stand up for Jesus. There are probably times when you feel that you're the only one who is standing up for Jesus in your friend group or at your school. When you're the only one standing up for God that can make you feel lonely.
I'm sure Jesus felt that way too. When He was on the earth, He had times when no one understood what He was doing. He had times when he literally was the only one doing God's will. That couldn't have been easy for Him.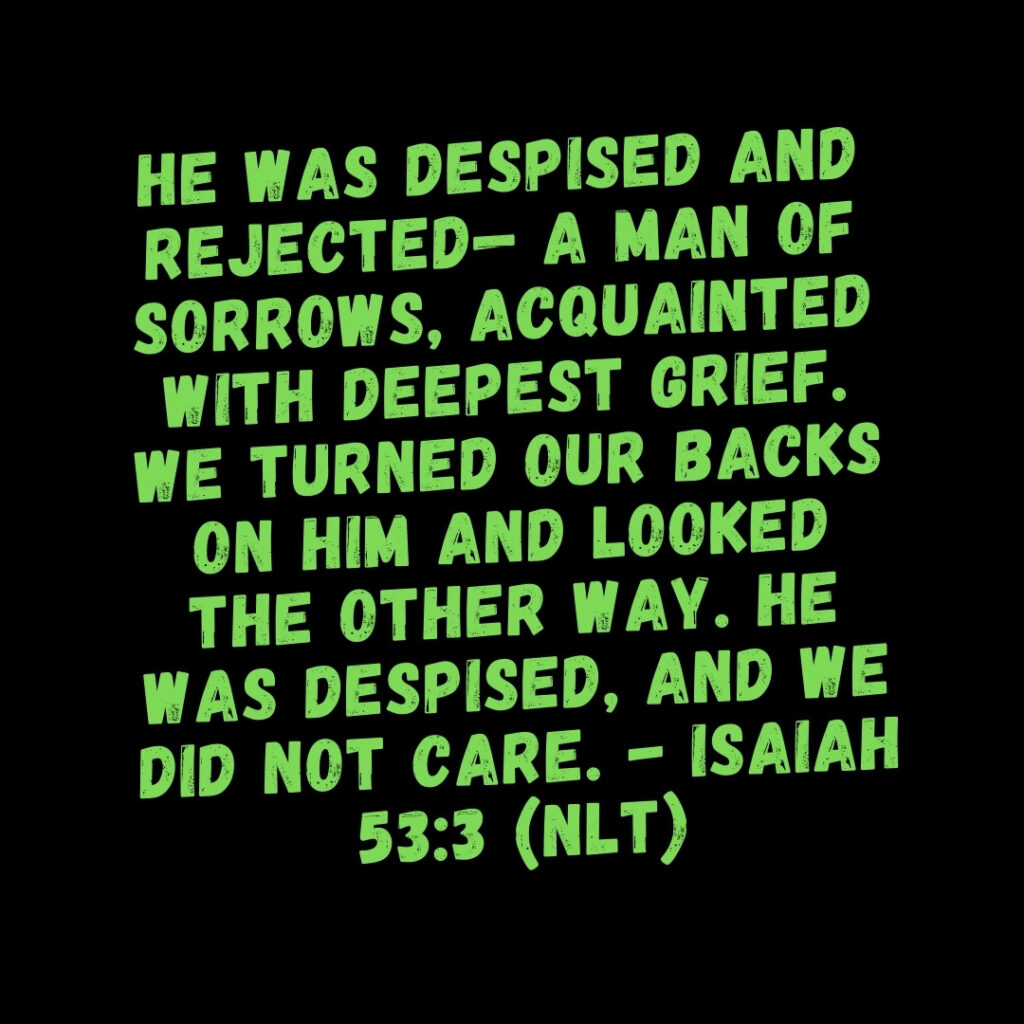 He was despised and rejected— a man of sorrows, acquainted with deepest grief. We turned our backs on him and looked the other way. He was despised, and we did not care. – Isaiah 53:3 (NLT)
Jesus understands what it's like to be rejected for doing what's right. Many of His followers left Him during His time of ministry on the earth. Yet even when people didn't stand with Him for truth, Jesus still stood firm. He knew that He was here to do His father's will and that was the most important thing.
Standing up to peer pressure isn't easy, but it's the right thing to do. So in those moments when you're discouraged, you can take comfort in the fact that Jesus understands what you're going through. He went through similar things too. He understands and cares for you.
So if you need encouragement, go to Jesus. Get into God's word and find encouragement. Realize that you're not alone, and Jesus understands what you're going through!