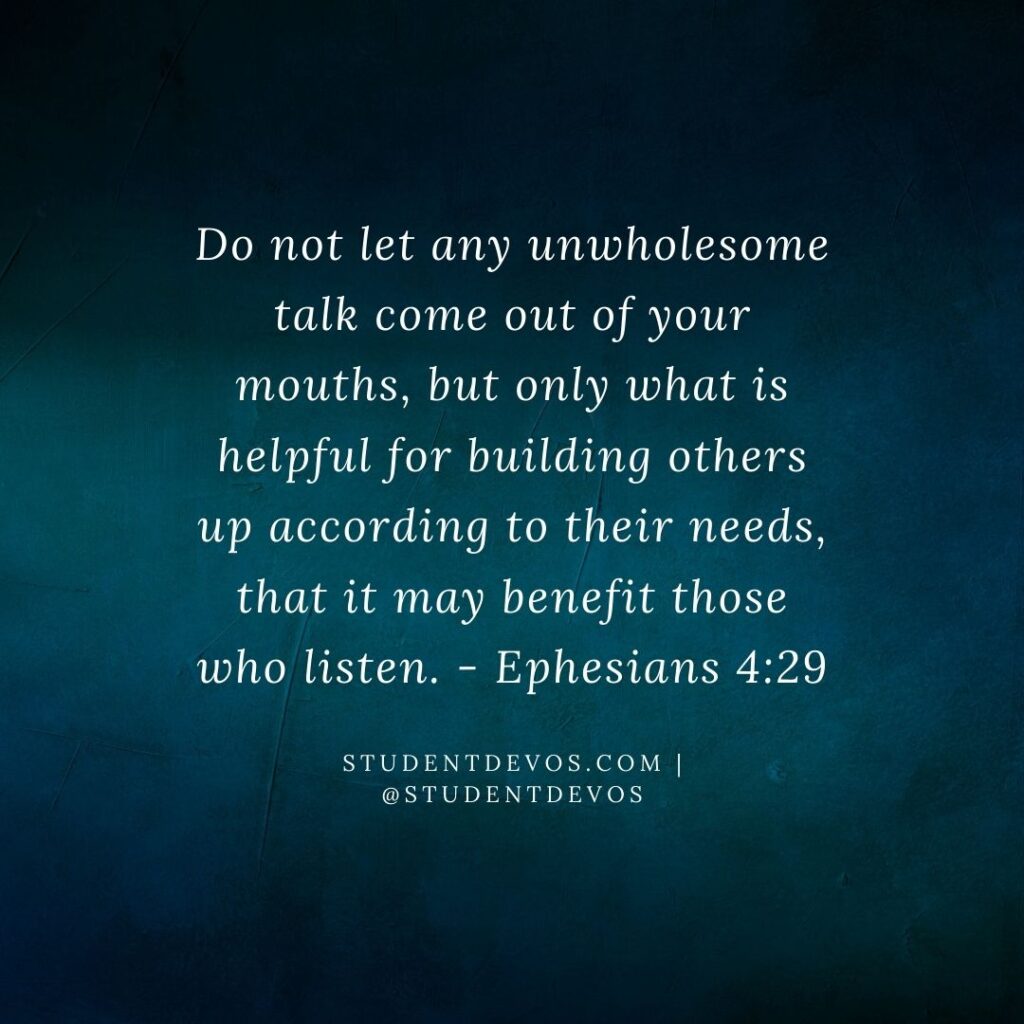 Do not let any unwholesome talk come out of your mouths, but only what is helpful for building others up according to their needs, that it may benefit those who listen. – Ephesians 4:29
Do you struggle with speaking life-giving words? Do you find yourself always speaking poorly of yourself? Maybe you feel like you'll never understand algebra and so you say, I'm never going to get this…I'm so dumb.
It's so easy to fall into negative speech patterns. We let words fly out of our mouths without giving them any attention. However, when we do that, it can bring some negative effects.
Instead, we should be speaking life-giving words over ourselves and others. When we speak words of encouragement and life it's when we really see good things happen. Decide today to put a priority on speaking words that build yourself and others up. You'll be encouraged at the good things that follow.