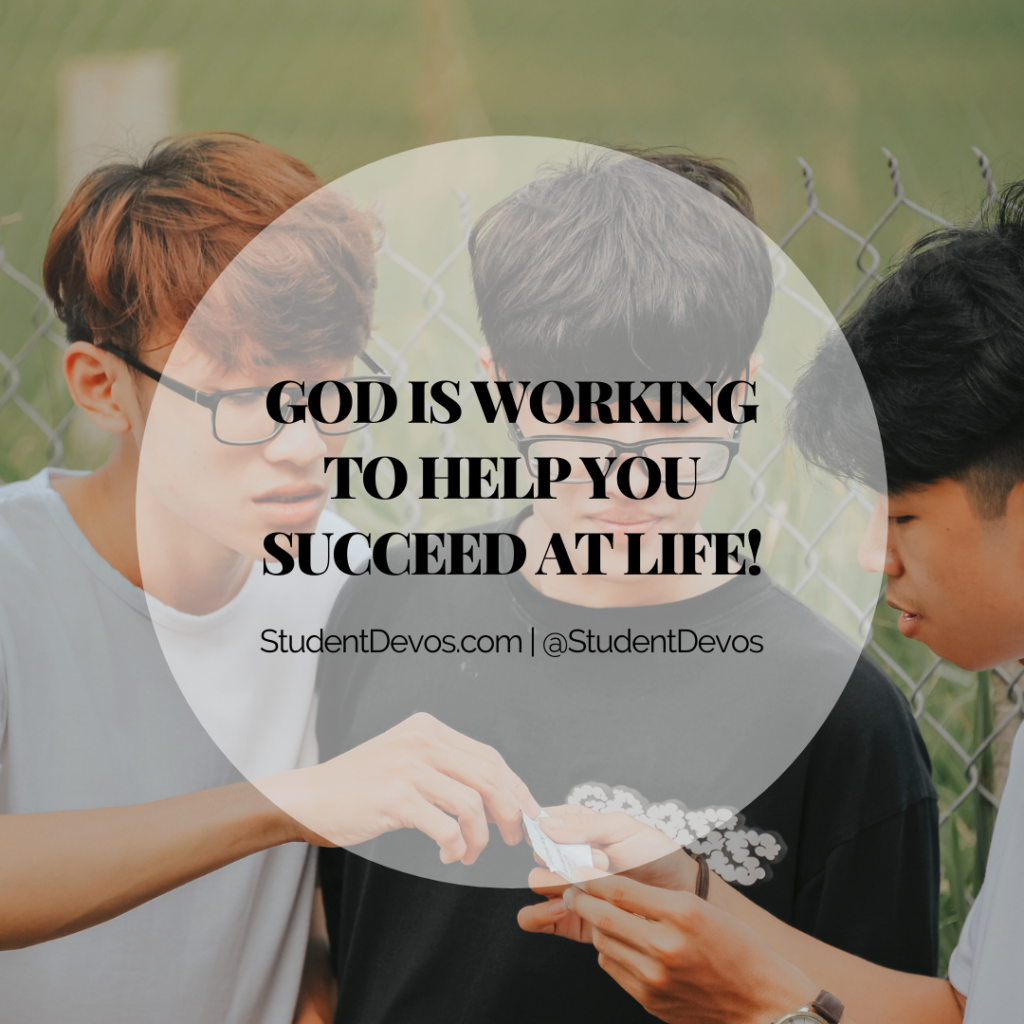 If you listen to these commands of the LORD your God that I am giving you today, and if you carefully obey them, the LORD will make you the head and not the tail, and you will always be on top and never at the bottom. – Deuteronomy 28:13 (NLT)
Have you ever felt like you couldn't do something based on your background? Maybe your parents don't have a lot of money, and so you feel sometimes like your options are limited.
Today's Bible verse should encourage you. Even if your earthly parents don't have a lot, you can be excited that your heavenly father has all the resources you'll ever need.
God tells us in today's Bible verse that He will help you be on top. So when you work at a job, do your best, work hard and then believe God that He's helping you succeed. When you go to school, study, do good, and trust that God is helping you every day.
Today's Truth: God is Working to Help You Succeed at Life!
That means you can walk into all situations in life knowing that you have an upper hand. God is working on your behalf. He's helping you succeed and do good at the things He's called you to do, regardless of your background and upbringing.