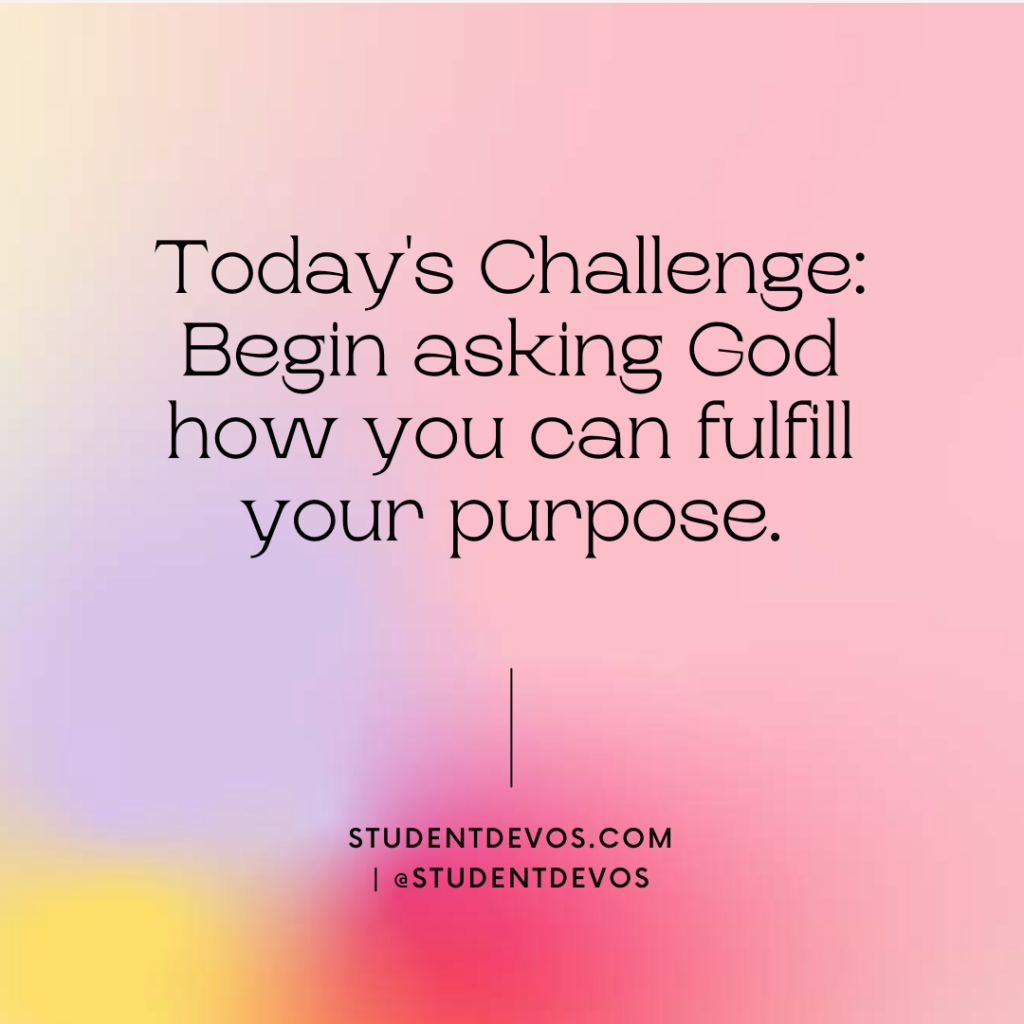 "Now when David had served God's purpose in his own generation, he fell asleep; he was buried with his ancestors and his body decayed. – Acts 13:36 (NIV)
Do you ever wonder what God has called you to do? Are there times when you question what your purpose is? If so, you're not alone. The good news to remember is that you do have a purpose. You've been created to do something unique. Your talents and interests are God-given. God can use those interests to help those around you.
As you begin your journey in deciding what you're going to do in the future, know this, you like David have a purpose. God called you to something. And it's up to you to believe that you have a purpose, and then begin asking God how you can fulfill that purpose.
Today's Challenge: Begin asking God how you can fulfill your purpose.
God wants to show you the purpose He has for you. So determine to spend some time with Him. Ask Him to give you the next practical step you can take to walk into what He has called you to do. As you walk out those steps He shows you, you'll realize that He's helping you fulfill your purpose in your generation, just like David.
---
If you want to study purpose more, you'll want to check out the Purpose Planner. It will help you begin to think through your giftings and find out the purpose God has for you and give you practical steps to fulfill your God-given purpose.