Praise be to the God and Father of our Lord Jesus Christ, who has blessed us in the heavenly realms with every spiritual blessing in Christ. – Ephesians 1:3 (NIV)
If you're a Christian, you're blessed. Everything that Jesus did when He died on the cross belongs to you. You're not waiting to get blessed one day, you're blessed right now. So what does that mean for you as a teenager?
It means that if you're struggling with your faith, God promises to give you wisdom and understanding. When you're stuck wondering what the future holds, God promises to show you your future and things to come. If you feel like you don't have any friends, God promises to be a friend to you and will help you find your true worth.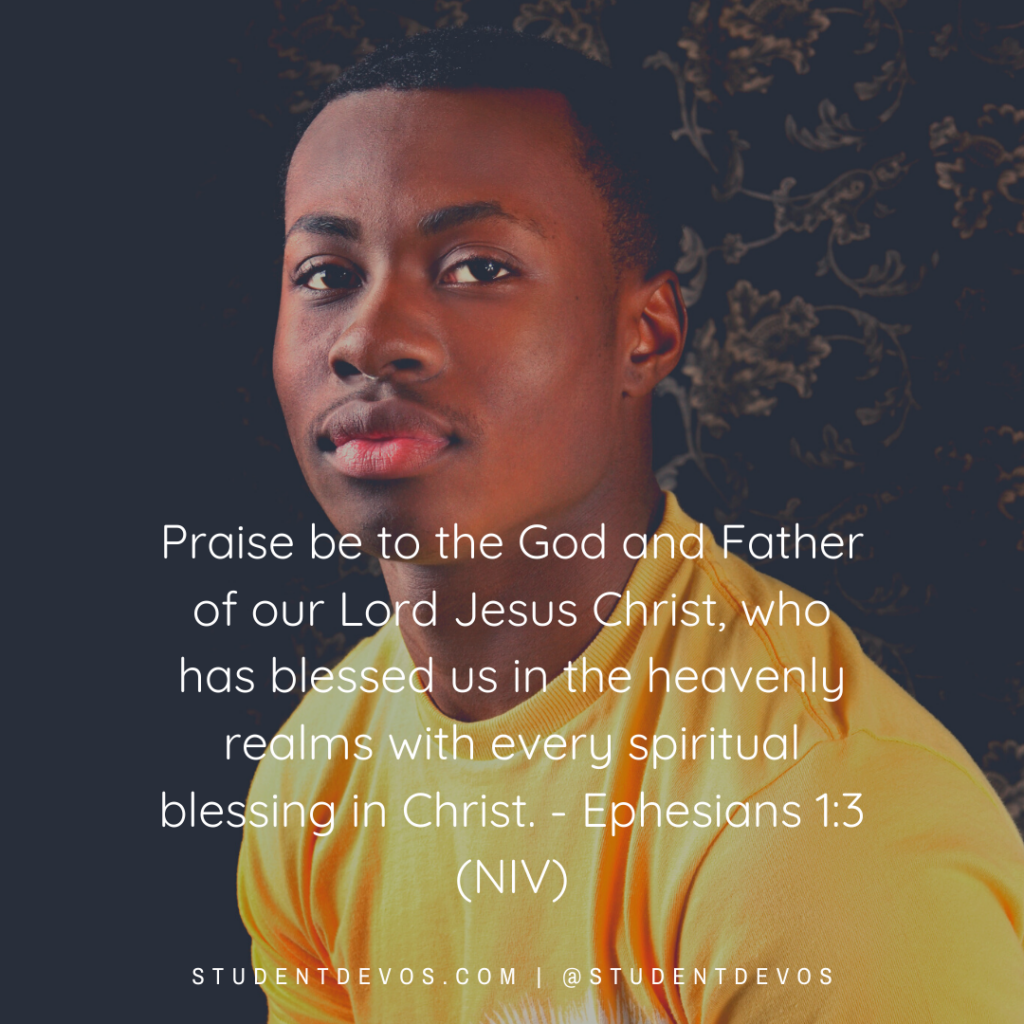 Whatever you're facing, Jesus has the answer to it. And you can walk in that answer right now. You don't have to wait until you get to heaven, it's yours now. So in every situation you face, know that God has your answer. He wants to help lead you and guide you into good things. Be encouraged, God's ready to help you and bless you.