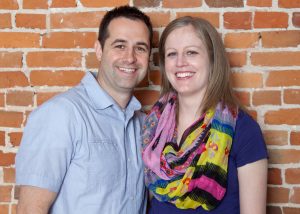 Hi! We're Andy and Amber and we are loving life in the cornfields of Iowa. We are a couple of fun-loving volunteer youth pastors that have full-time day jobs, being website nerds. We love teenagers, and write youth devotions and are youth pastors in our free time.
When we're not busy doing web and youth group stuff, we love life, biking and going out to eat. In our opinion, you can never get enough good food!
But in all seriousness, what we really live for is serving Jesus and helping young people experience a real relationship with Him. We are passionate about young people fulfilling their dreams and becoming passionate about God.
If you'd like to schedule us to speak at your youth group, youth camp or conference let us know! Fill out our contact form to get the process started.