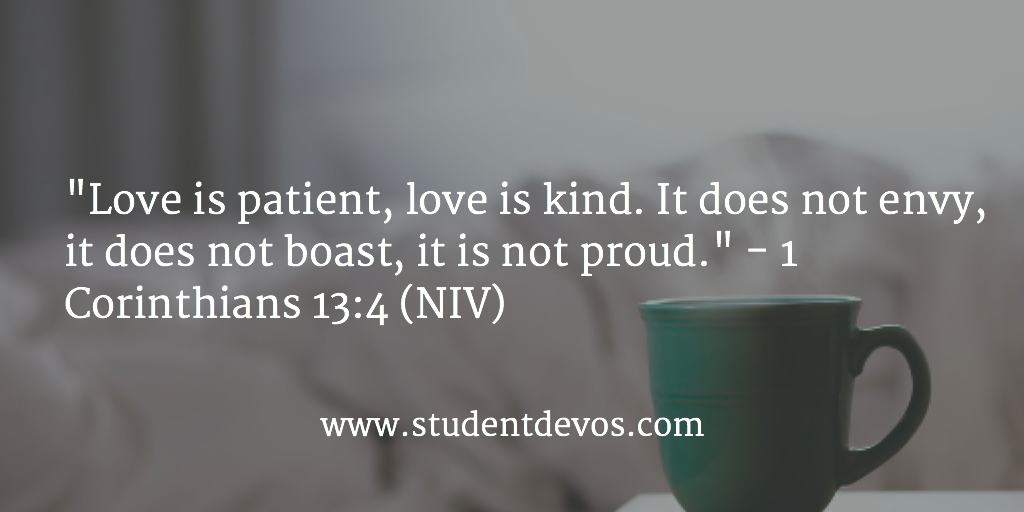 Love is patient, love is kind. It does not envy, it does not boast, it is not proud.

– 1 Cor 13:4 (NIV)

When someone does you wrong, how do you respond? When someone gets the part in the school play that you wanted, how do you react? Most people when faced with being treated wrongly, or being jealous of someone else tend to blow up. They might get angry, be mean and want to get back at the other person.

However, in this verse, we're encouraged in this verse to be patient, to be kind. When someone does better than us, we're encouraged to not get envious of that person. These are all hard things to do in our own strength and ability.

No matter how hard it might seem to love someone when you've been wronged there is good news. The Bible tells us God's love is already in our hearts (Rom 5:5). So what we need to do is let that love dominate the way we act and treat others. The love is already there, its just up to us to bring it out!