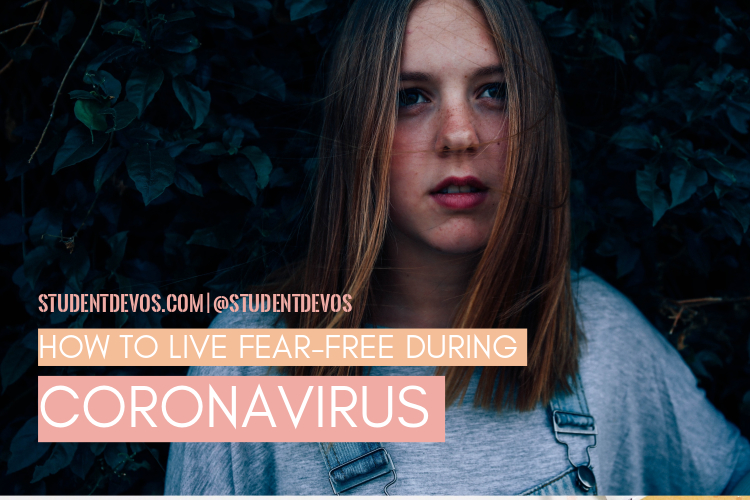 It's really scary how our lives can be changed on a sudden gust. From going out with family, walking along the streets, having friend get-togethers and going even to church, we have to stay at home. The daily grind of everyone had to be readjusted.
Certainly, some of us may be, at this moment, experiencing some anxiety and a bit of loneliness. What's worse, we are in the middle of chaos; no good news, no good comments, no good life. We may also feel that this virus is about to reach our homes and so, this means the end of our lives.
But, you know what? In Psalm 23:6: "Surely goodness and mercy shall follow me". In the international version, the word 'mercy' is changed into 'love'. If you are familiar with going to church, you have heard countless times what people-going-to-church repeat: GOD IS LOVE.
Here's the secret behind these lines in the bible, even though Coronavirus is chasing us, God also is.
Coronavirus chases you to destroy you, God's love chases you because he is indeed in love with you, you are his son, his daughter. God has the last word.
Doesn't that make sense? Doesn't that remind you of anything written in the bible?
The devil has come to steal, kill and destroy. God has come to set us free of fear, to love and forgive us, and to direct our paths.
I will leave you with this last verse of the bible, let's see if you recognize which one it is 🙂
Although I may not have food to eat and there is no money at home.
Although I may no longer get together with my family, and university classmates.
Although one family member of mine may have passed away
And I have some who are ill.
Although I may have no internet connection, and there's no way to communicate.
Although bad news is all that is reflected on TV,
negativity has plagged the social media, and even my home.
Yet, with all this, I will rejoice in the Lord,
I will be joyful in God my savior.
Do not forget that God is in control, he is taking care of you. Even when I don't see it, you're working, God! You're the Way Maker.
This is a guest post from Lucas Berón from Argentina. He wrote another devotion for us in 2017 and it's great to hear from him again! Lucas is 24 and currently, studying to become a teacher. He says: "God has called me son and I wanna share this with everybody. He has come to the fatherless. He's there to hug us and teach us as well. That's what I try to share."
---
If you'd like to submit a devotion, feel free to use our contact page. Simply paste the devotion into the text box and we will review it and we will let you know if it's approved.