Below are a few of our inspirational Bible verses and devotions designed to help encourage you to know your worth to God. You have great value and God has good plans for your life. Here are some devotions and Bible verses geared toward helping you develop healthy self-esteem.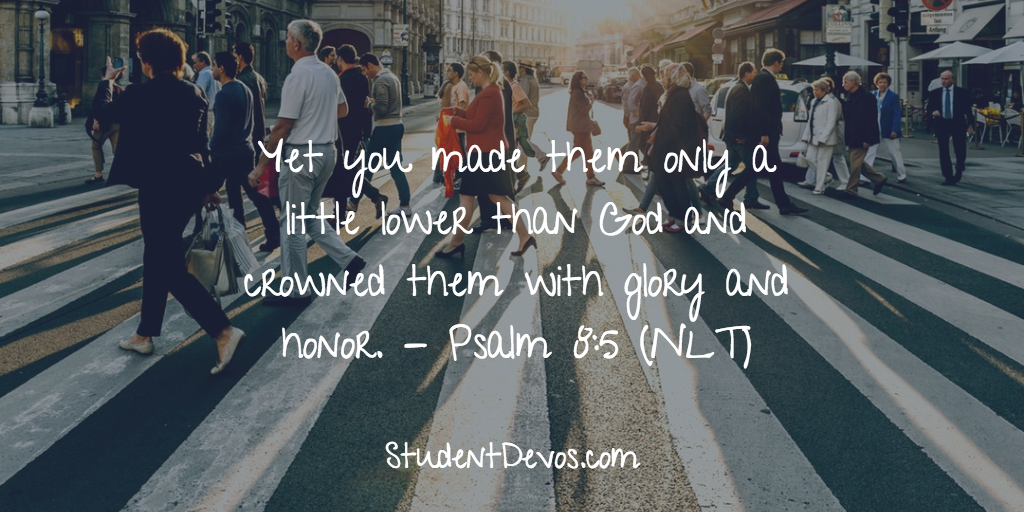 God sees you as someone of great value. He sees who you are in Christ and because of that, you're important to Him.
---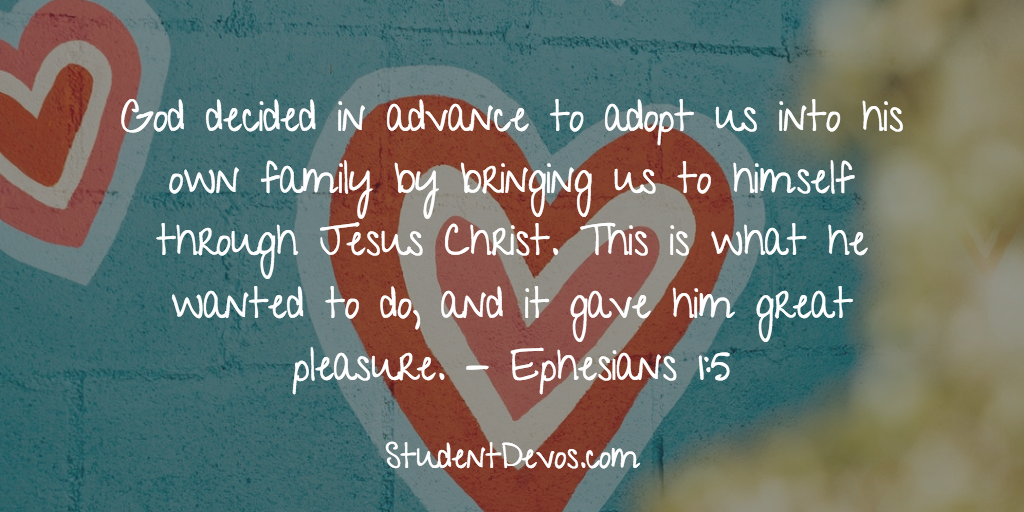 God loves you and wants you to be a part of His family. So on those days when you feel excluded or like no one really cares, you can remember that God does. He chooses you and He's glad He did!
---
lord, you have examined my heart and know everything about me. – Psalm 139:1 (NLT)
When God looks at you, He doesn't see all your flaws, shortcomings, or failures. God sees you in Jesus. In Jesus, you are perfect and complete.
---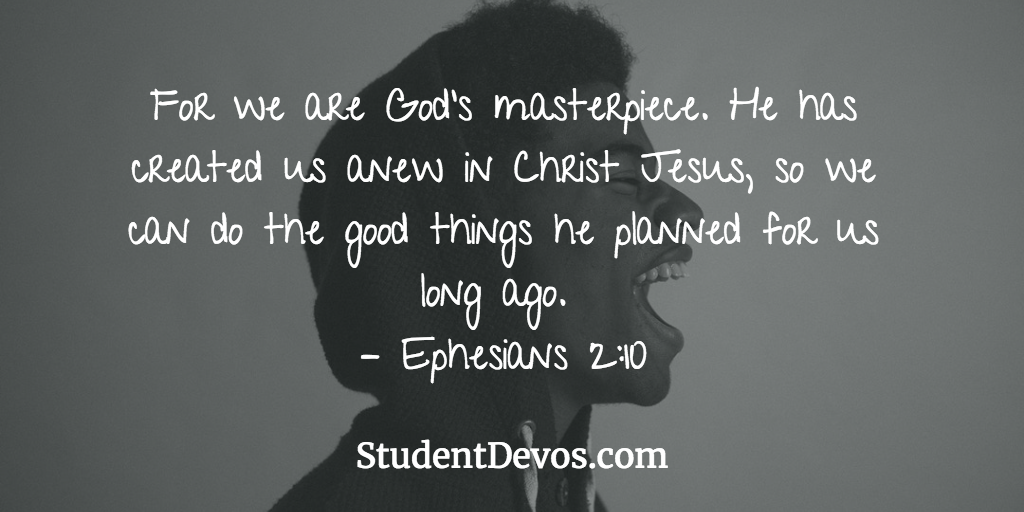 He doesn't see our sin, our failure or shortcomings. Rather He looks at us and sees a masterpiece. He sees that we are new in Christ Jesus and sees the good things that He has planned for us.
---
God paid a great price for you. You have value because God was willing to give everything He had to bring you into a relationship with you.
---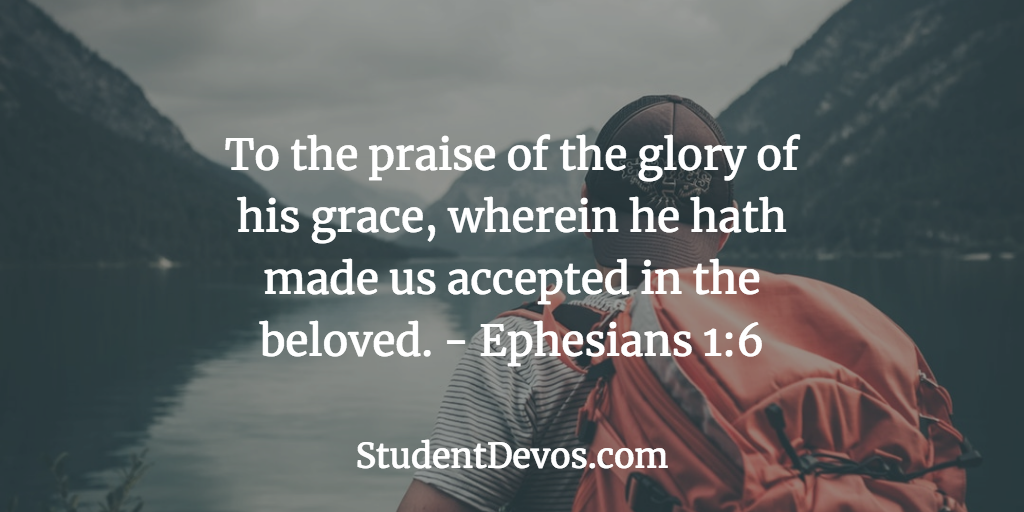 Have you ever struggled with not feeling like you're accepted? Maybe you feel like you don't always fit in at school, or you don't like how you look. There are tons of reasons why you might feel like you're not accepted. The good news is, that in Jesus you are accepted.
Encouraging Devotions About Self-Esteem
Sometimes, its really hard to feel good about yourself. It can be easy to begin comparing yourself to others and feel like you don't measure up. So how do you deal with those days when you feel less than amazing? How do you deal with the feelings that you don't measure up, or the temptation to look or act differently to be accepted?