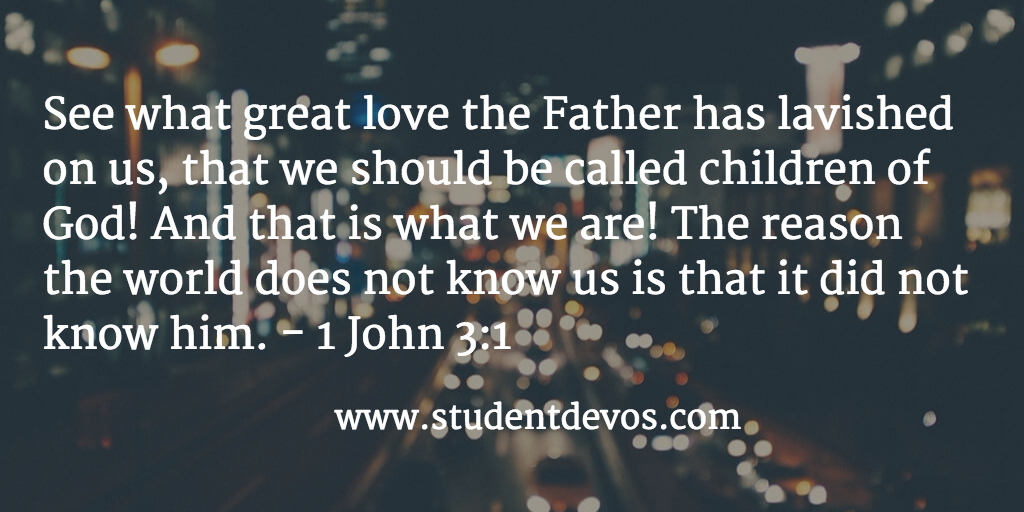 See what great love the Father has lavished on us, that we should be called children of God! And that is what we are! The reason the world does not know us is that it did not know him. – 1 John 3:1
Do you have days where you doubt your worth? Maybe you wonder why you are the way you are, or why you can't say the right thing at the right time. Or perhaps you don't look the way you wished you did. All this self-doubt can start to weigh on you, and make you feel like you're not important.
The verse above gives us a true picture of our worth to God. It tells us that God has adopted us into His family. Because of this. we now have value and purpose. All the superficial things, like how you look and what you do no longer matter. What matters is what God says about you. Your true value is based on what God thinks of you.
The good news is, God thinks you're great. He loves you in a big way. He wants nothing more than to know you. He loves you with a greater love than you'll ever know. So when you have days where you question your worth, take some time to think about how much you're worth to God. He loved you enough to adopt you into His family. To Him, you're priceless!