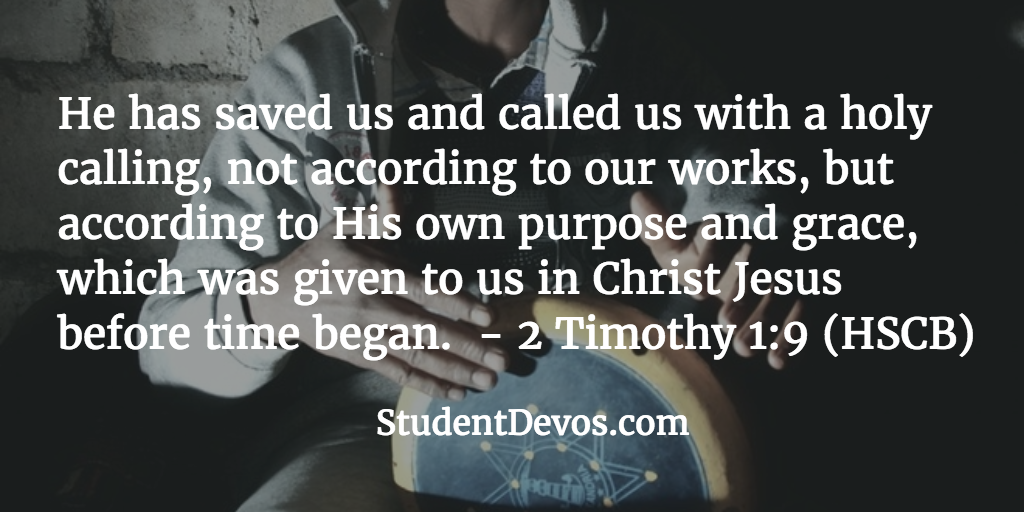 He has saved us and called us with a holy calling, not according to our works, but according to His own purpose and grace, which was given to us in Christ Jesus before time began. – 2 Timothy 1:9
Have you spent any time thinking about the fact that you've got a calling? There is something that God has created you to do. He's got a special plan for your life that only you can do. That might seem like a lot of pressure, but it's really not. Today's Bible verse shows us that this calling isn't based on our works. We can rely on God's help to achieve the things He's called us to do.
It's easy to get discouraged in our day to day lives. We might not be the best at math, or not that great at baseball, but none of that matters to God. God isn't concerned about our abilities in ourselves. When He calls us to do something for Him, He helps us and gives us what we need to do it.
So today encourage yourself in the fact that God has called you. He's got a plan and a purpose for your life that only you can fulfill. So choose to spend time getting close to God and asking Him to reveal the next step of the plan for your life.
Want to Learn More? Read 3 Practical Steps to Help You Accomplish Your Dreams