Anxiety. It's tough, right? Maybe you're anxious about whether you'll make friends at a new school this year. Perhaps the idea of tests makes you want to stay in bed and hide. If you're honest, there's probably something about the upcoming school year that makes you anxious.
Anxiety is often our response to the unknown. We don't know how the school year is going to go and so due to that, we become anxious anticipating it's start.
There is no fear in love, but perfect love casts out fear. For fear has to do with punishment, and whoever fears has not been perfected in love. – 1 John 4:18 (ESV)
Today's verse gives us some help when it comes to anxiety. It says that perfect love casts out fear. So what does that mean for you?
It means that as you focus on God, and His perfect love for you, that knowledge will help cast out fear and anxiety in your life.
Today's Truth: Knowing God loves you causes fear to go.
So, if you feel extra anxious this year about starting school, take some time to focus on God and His love for you. Realize that He can and will help you be successful at school. He wants to help you have peace when you take a test. God wants to help lead you to the right friends. So instead of being anxious, determine to trust God and focus on His love for you. As you do, you'll realize that you don't have to be anxious, instead you can be confident, knowing that God loves you and wants His best for your life!
---
Pray: Dear God, help me realize how much you love me. I ask you to show me. Help me next year at school. I choose to trust you, and focus on your love this year, instead of my anxiety. In Jesus, name, Amen.
---
Things to Think About or Discuss
What are some ways that God has shown His love for you?
What is a scripture you can use to remind yourself how much God loves you?
---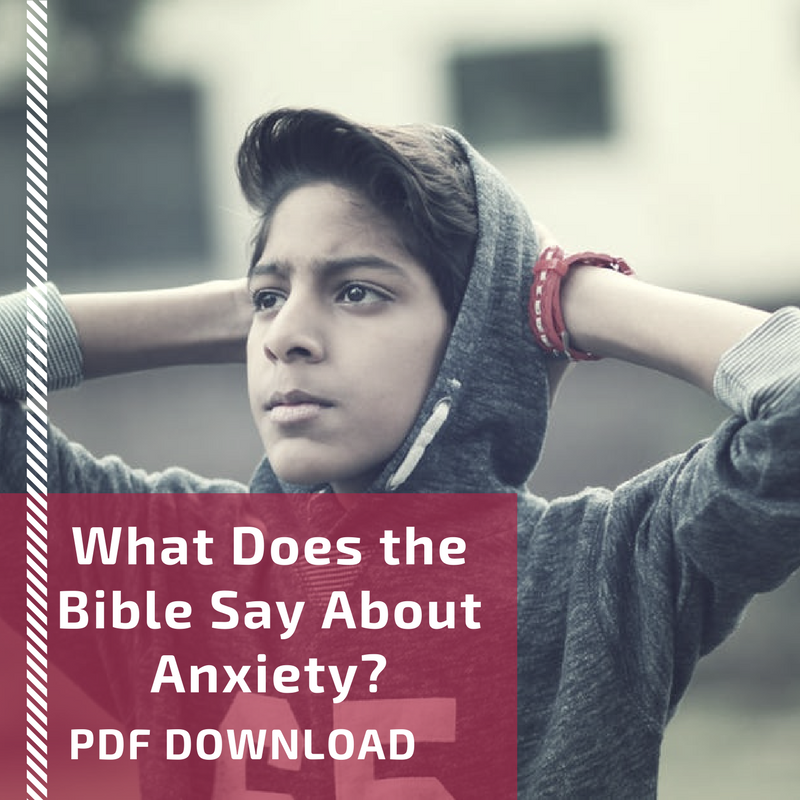 Youth Group Discussion Questions – What Does The Bible Say About Anxiety?