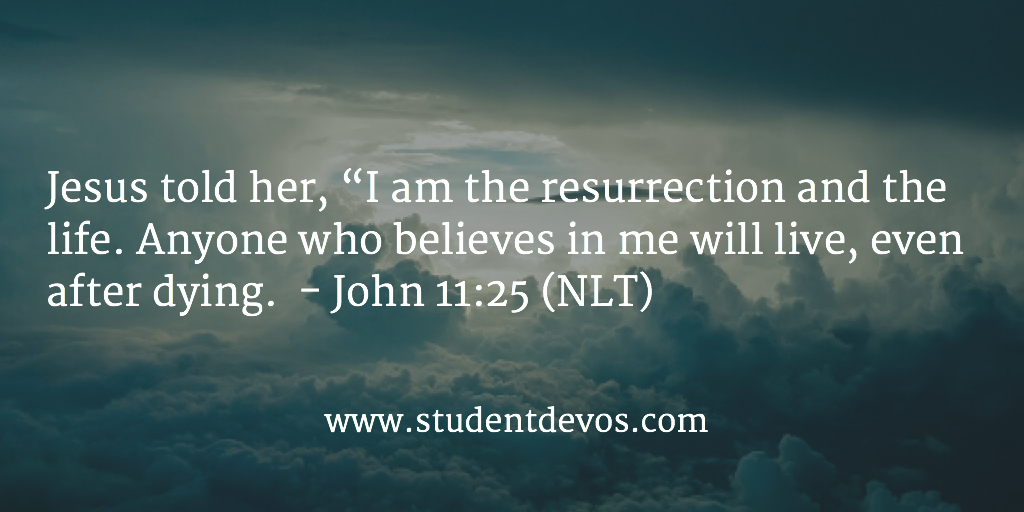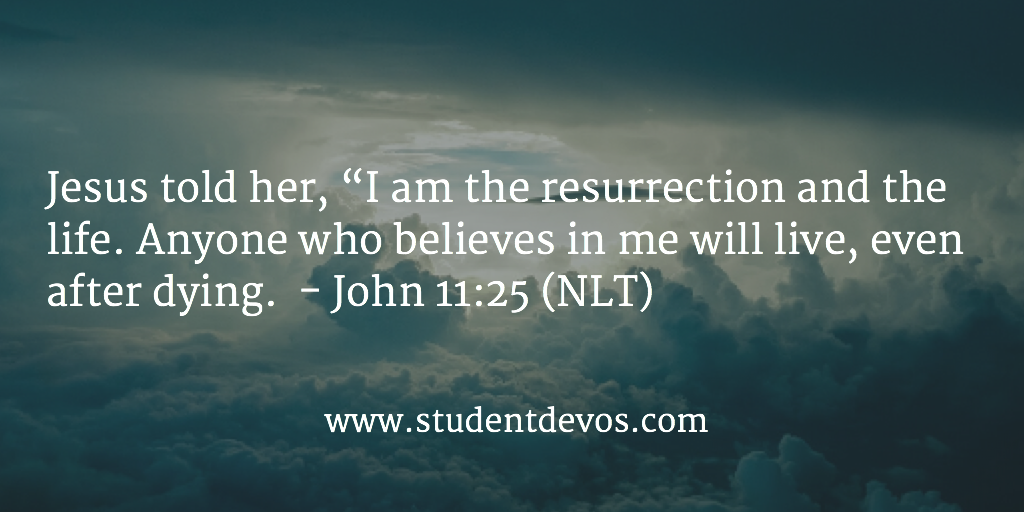 Jesus told her, "I am the resurrection and the life. Anyone who believes in me will live, even after dying. – John 11:25
Sometimes we get really busy with life that we forget to take some time to slow down and think about who Jesus is and what He's done for us. Jesus spells out what He did for us on the cross in this verse.
He tells us that by believing in Him we can have eternal life. We can spend eternity in heaven. We can do this by believing and having faith in Jesus.
So take some time today to slow down and thank Jesus for making a way for us to have eternal life!