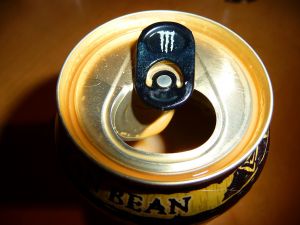 Energy drinks are awesome! They might not be the most healthy thing to drink, but when you've been up all night cramming for your biology test, they sure come in handy. After drinking an energy drink you feel more awake, more alive, more ready to tackle the rest of your day.
As great as energy drinks are, the Bible talks about something just as awesome. The Bible describes the power of prayer and praise. In fact, it had the power to turn situations around and made the people who praised feel more awake and alive too!
Paul and Silas were pulling an all-nighter of sorts in Acts when they stayed up late praying and praising God. They knew how to tap into the strength and power available when they praised God. Here's their story :
[quote align="center" color="#999999″]Around midnight Paul and Silas were praying and singing hymns to God, and the other prisoners were listening. Suddenly, there was a massive earthquake, and the prison was shaken to its foundations. All the doors immediately flew open, and the chains of every prisoner fell off! (Acts 16:25, 26 NLT)[/quote]
Is that an amazing story? Because Paul and Silas prayed and praised God, things changed in their life! They were energized and saw God move in their lives in mighty way after tapping into the power that comes from praising and prayer.
The same power is available to you too. God is ready to move on your behalf if you will be willing to ask Him and praise Him for the answer. Choose to tap into the energy and power that's available to you as you pray!