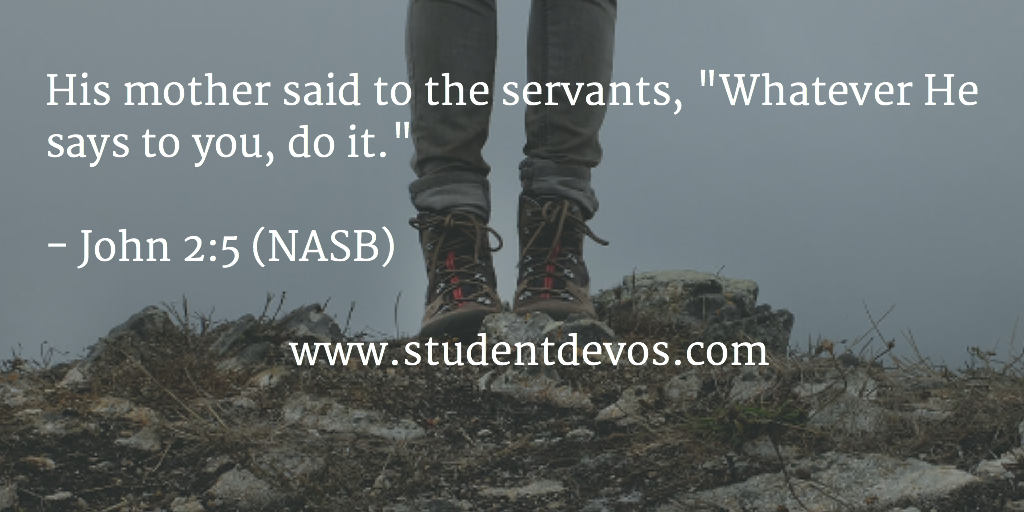 His mother said to the servants, "Whatever He says to you, do it."
 – John 2:5 (NASB)
Mary, Jesus' mother told the servants at the wedding to simply do whatever Jesus said to do. This is great advice for any of us.
What is that one thing that you feel like Jesus has told you to do? Today, don't over-complicate it with doubt and fear. Instead, simply do what He told you and see Him come through for you.