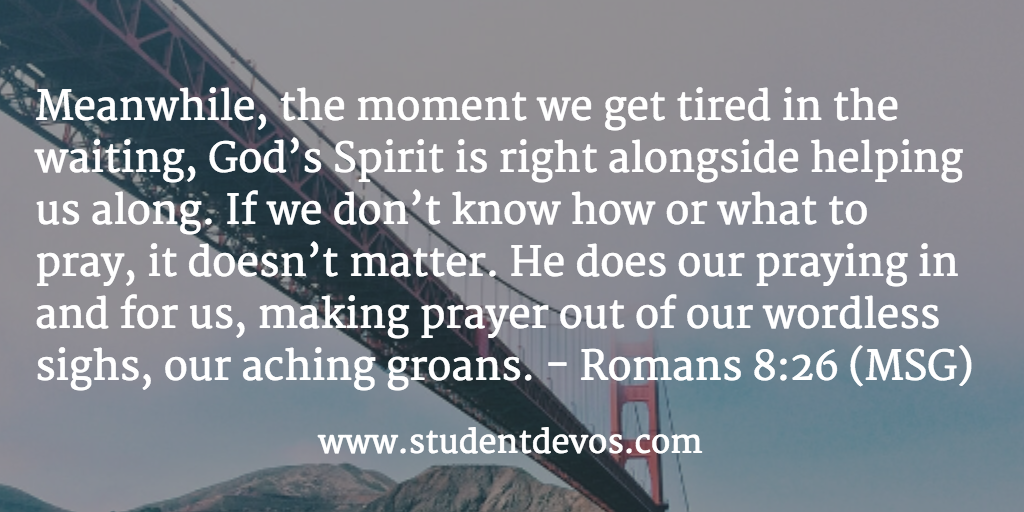 Meanwhile, the moment we get tired in the waiting, God's Spirit is right alongside helping us along. If we don't know how or what to pray, it doesn't matter. He does our praying in and for us, making prayer out of our wordless sighs, our aching groans. – Romans 8:26 (MSG)
Its so awesome knowing we can depend on the Holy Spirit! He's there to help us, encourage us when we're tired or weak and even help us when we don't know what or how to pray. We don't have to do it on our own! The Holy Spirit is there to help.
Take some time today to thank God for giving us the Holy Spirit. He helps us in our time need!