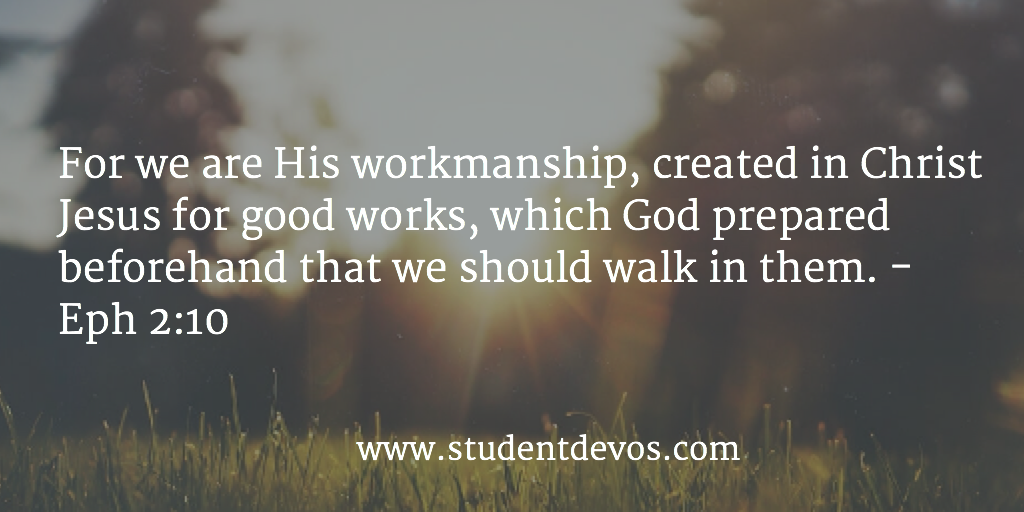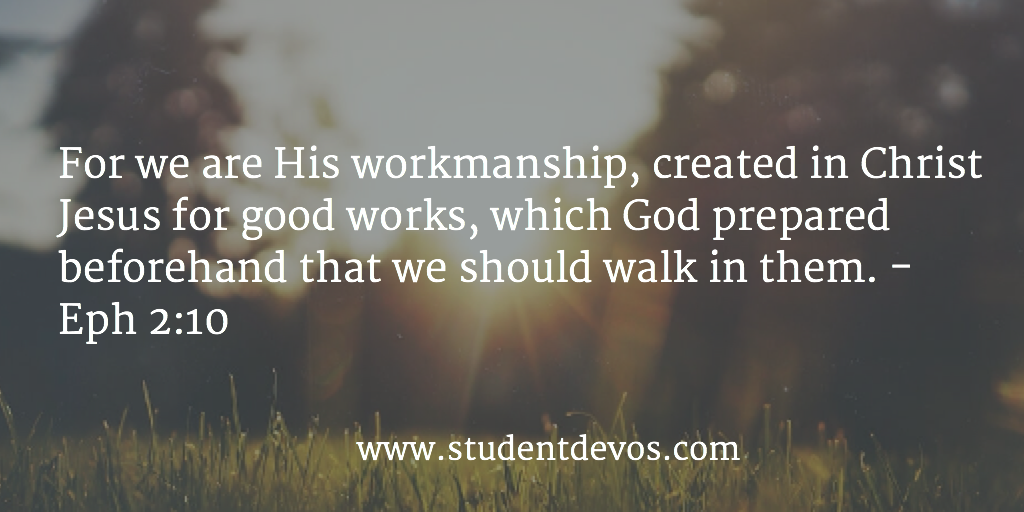 For we are His workmanship, created in Christ Jesus for good works, which God prepared beforehand that we should walk in them. – Eph 2:10
Along with being made part of God's family, God has also planned things for us to do. These works that He has planned are good and are very fulfilling because we were made to do them. God has made you very unique and has given us gifts to use to help others.
In Jesus you have been made something very special. It's time to step out and do the good works you were created for. God will help you understand what those gifts are as you step out and just try blessing people.