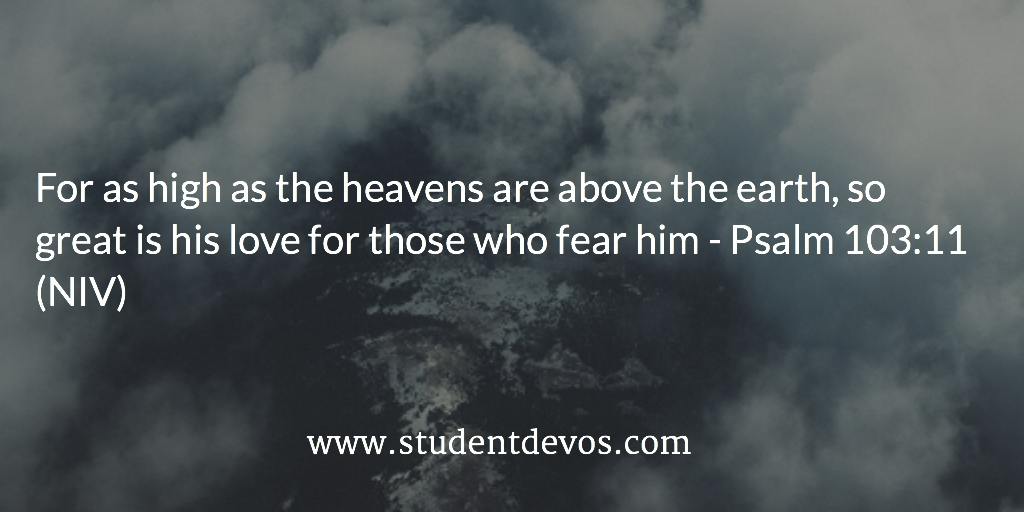 For as high as the heavens are above the earth, so great is his love for those who fear him; – Psalm 103:11
Wow! How great is it to have a God that loves you so much that the only way to describe His love is by giving us a distance. And the crazy thing is that distance is really big! That means that you are loved in a big way by God.
So if you're having a bad day, or just need something to keep a smile on your face, remember that God loves you in a very big way!