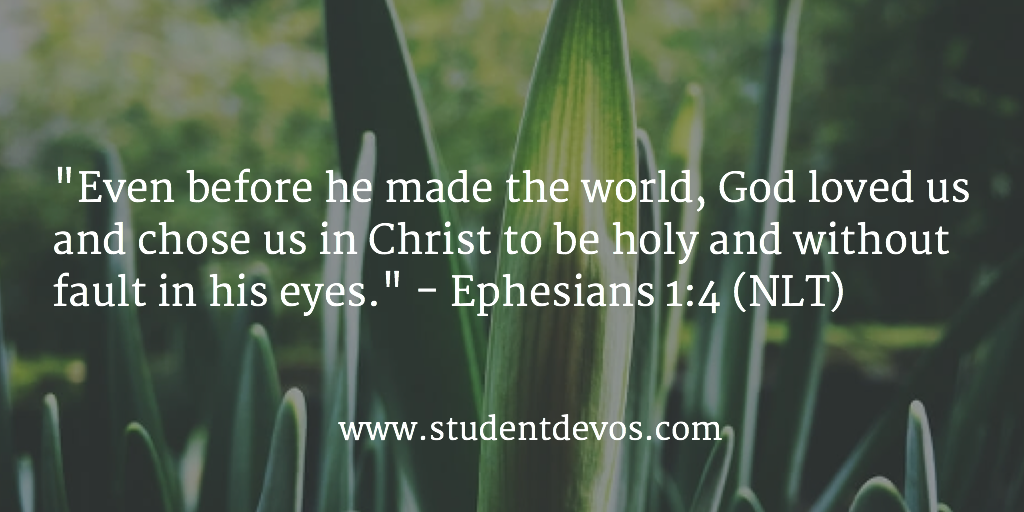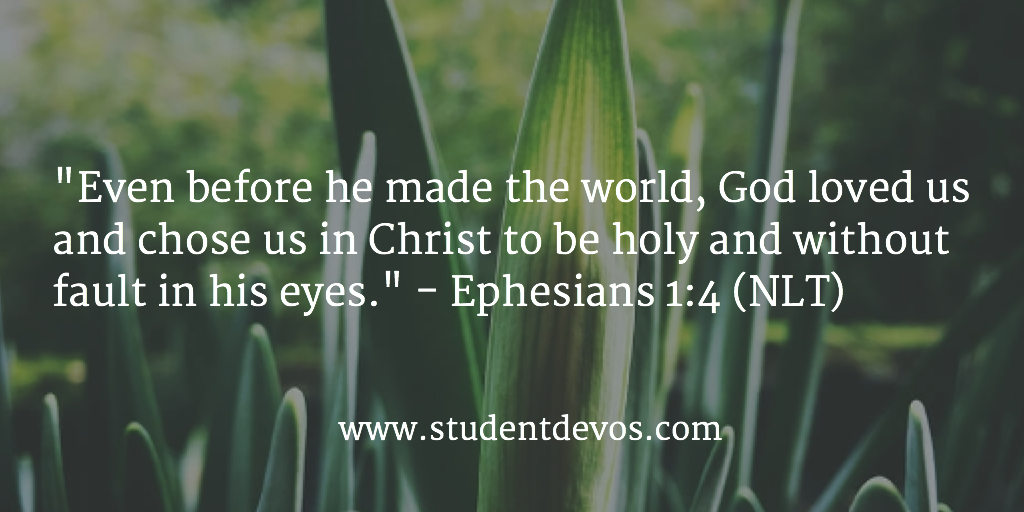 "Even before he made the world, God loved us and chose us in Christ to be holy and without fault in his eyes." – Eph 1:4 (NLT)
Have you ever been chosen last when your friends picked teams in a game? I was always bad at volleyball, and often I got picked for the team last. I hated it! I always wanted to be better at the game and wished that I could avoid getting picked last.
No matter how good or bad you are at a sport or a team, it doesn't really matter. It's who chose you that makes you important. And the good news is, God chose you first. This verse says that God chose you before he made the world. He chose you first. He loved you and wanted you to be a part of His family. So regardless if you feel unloved, chosen last, or ignored, that's not the truth. God loves you and He chose you first!