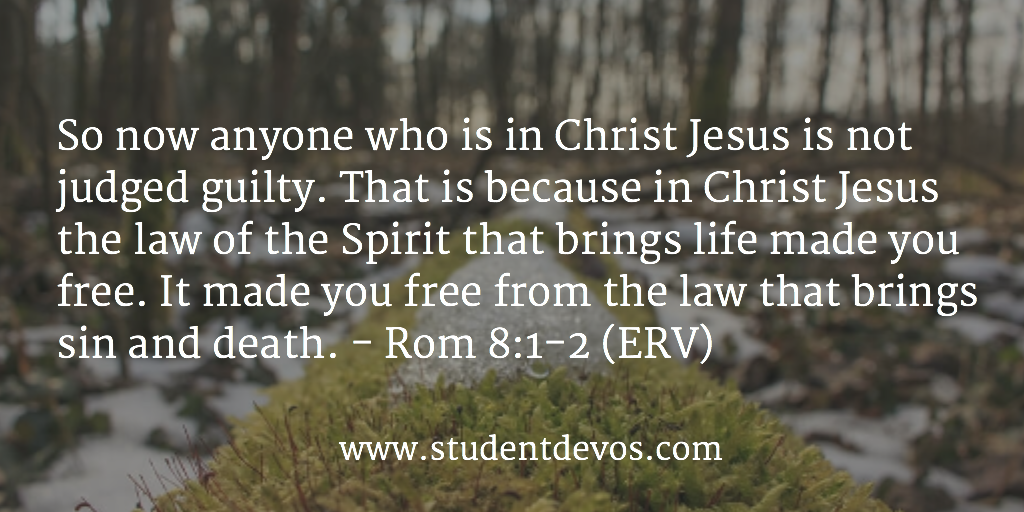 So now anyone who is in Christ Jesus is not judged guilty. That is because in Christ Jesus the law of the Spirit that brings life made you free. It made you free from the law that brings sin and death. – Romans 8:1-2 (ERV)
Its great to know that you're not judged guilty. You might have been judged in the past based on your friends, the music you listen to, or even what you wear. No matter what you're judged for by other people what really matters is how God sees you. The good news is that if you accept Jesus, God sees you as not guilty.
Its no longer about who you are, but about who Christ is in you. Your whole identity changes when you accept Jesus. You're not a sinner, mess-up, failure, worthless or whatever else you might feel. No, you're free from the sin and death of your old nature. You've been made new!
Take some time today to thank Jesus for making you new. Thank Him that you've been judged not guilty and that you're free from sin and death.