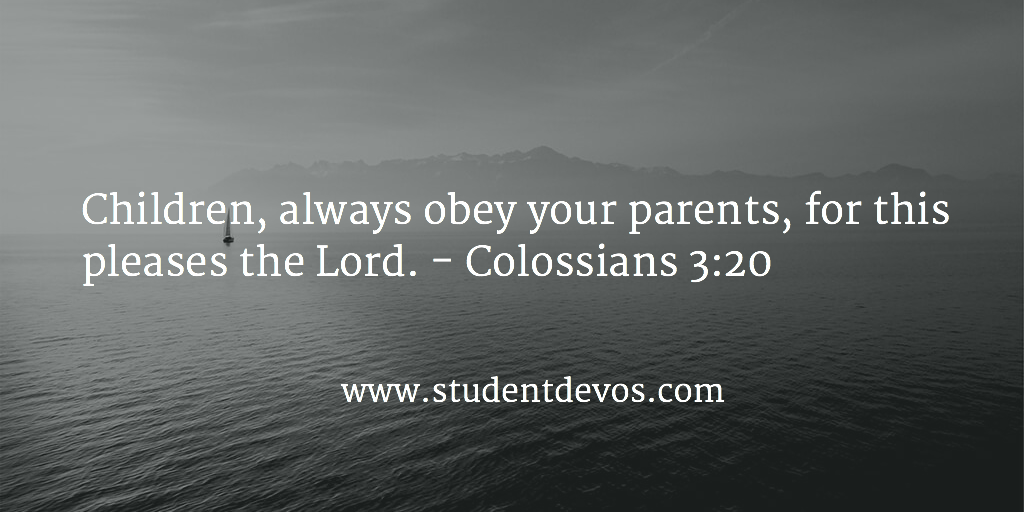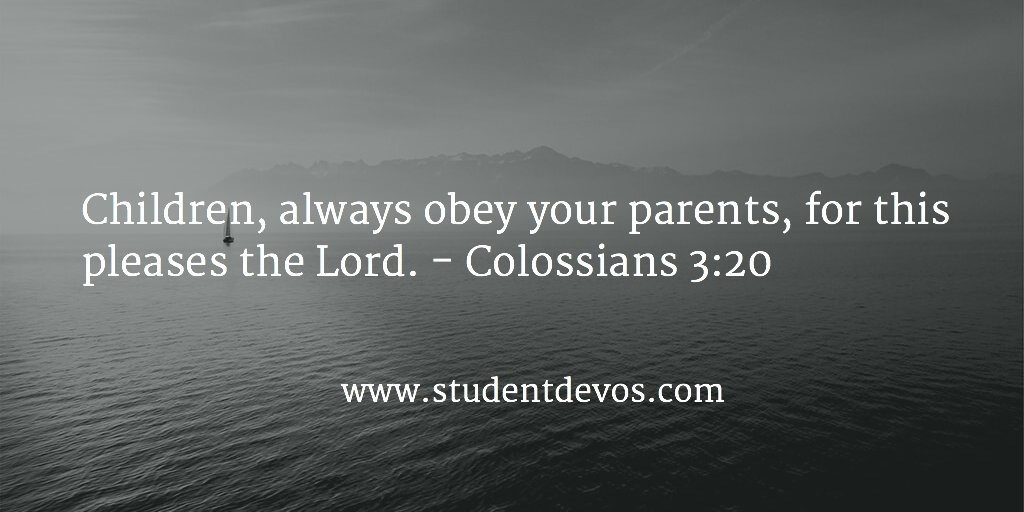 Children, always obey your parents, for this pleases the Lord. – Colossians 3:20
This verse isn't really one we like to hear. The idea of having to obey your parents can seem horrible at times. However, this verse tells us that we should be obeying them.
The end of the verse tells us that obeying our parents pleases the Lord. So part of your motivation for obeying your parents should be that it makes God happy. This verse doesn't challenge you to obey your parents if you agree with what they say, or if your mom is being really nice to you. It says to obey them. So regardless of whether you have the best parents or the worst parents, you should be obeying what they say.
Obeying your parents isn't the easy thing to do, but if you put in the work and choose to keep a good attitude and obey, you'll be pleasing God and setting yourself up for success.