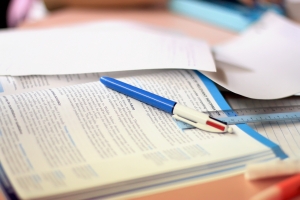 Deciding to go to college is a big investment of both time and money. How do you decide if college is the next step for you? We've got a few things to examine in making the decision of whether to go to college or not.
Are you a good student?

This might seem obvious, but are you a good student? Do you like studying and learning from books? If school has been a struggle for you up to this point, perhaps college isn't the next logical step for you. If you have a hard time learning in the classroom setting, its worth considering other options before you make the commitment to go to college.

Do you know what you want to study?

Many times college students will end up changing their major several times in the course of study. Each course change will mean extra semesters studying at college and will cost you money as you have to take more classes to graduate. If you're not sure what you want to study consider either taking your general education classes first or putting off college until you know for sure what you want to study.

What will you get in return?

Find out what kind of job or career your college degree will get you. Many times people will get a degree in a field only to find out after college they didn't like the career or didn't need the degree they got for the field they're in. Do some investigating before college to find out if you like the career path you've chosen. Do an internship or shadow someone in the field to find out if the career is a good fit for you.
Finally, in anything you do, be sure to ask advice from God and others. God knows you inside and out and can help you find a career path that is right for you. Ask advice from others who know you. They'll be able to help guide you into making a decision about college that is right for you.
Read: The New College Reality: Make College Work For Your Career
by Bonnie Kerrigan Snyder